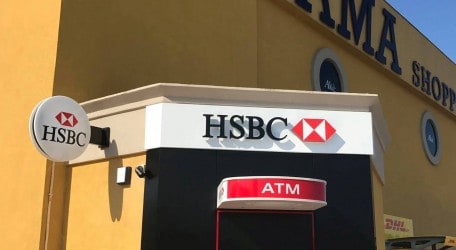 HSBC Malta has installed its newest ATM at the popular PAMA Shopping Village in Mosta, to better suit the needs of the visitors and businesses in this new lifestyle destination.
The ATM at PAMA brings the total number of HSBC Malta ATMs to 82 and follows the SmartCity location inaugurated by the Bank last year (2016).
The walk-up ATM offers a range of automated services, including cash withdrawals as well as cheque and cash deposits. The new ATM is part of HSBC Malta's recently completed Talking ATM facility, and as such is accessible for customers with special needs or anyone looking to use larger fonts or voice technology.
"PAMA Shopping Village has quickly become a great location on a busy thoroughfare, and HSBC Malta's presence here adds to the overall visitor experience," said Charles Borg, CEO of PAMA Shopping Village.
With the installation of the PAMA ATM, HSBC Malta now boasts of 39 offsite ATMs and 43 in branches.