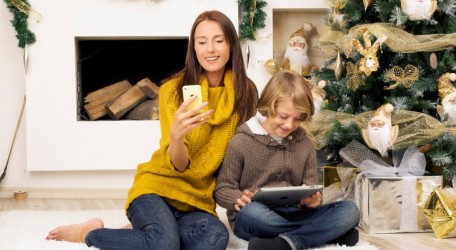 GO is the first provider in Malta to introduce the innovative concept of sharing a mobile internet bundle across two devices. Mobile Share gives all new and existing Limitless35, Limitless60 and Limitless99 Pay Monthly customers the flexibility to share their mobile internet bundle on their smartphone with another mobile internet device such as a tablet.
Romina Zammit, Manager – Mobile Residential Segment at GO, said, "With Mobile Share, two users can share one mobile internet bundle and use mobile internet at the same time from different locations. This service is ideal for parents who would like to make the most of their monthly mobile subscription by sharing their mobile internet bundle part of their Limitless Pay Monthly Plan with their children. Mobile Share is yet another first in the local market and is only available from GO."
Mobile Share is currently offered at the introductory price of €2 monthly with Limitless35, Limitless60 and Limitless99. Additional bundles are available at reduced rates for Mobile Share customers only. Customers can add 5GB for €7 monthly or 12GB for €12 monthly. There is a minimum sign up period of three months.
For further details on Mobile Share, GO customers can call Customer Care on 146 from their GO phone, 7922 2146 from any other phone or visit www.go.com.mt. Information is also available from all GO retail outlets or exclusive resellers in Malta and Gozo or by calling Freephone 80072121.