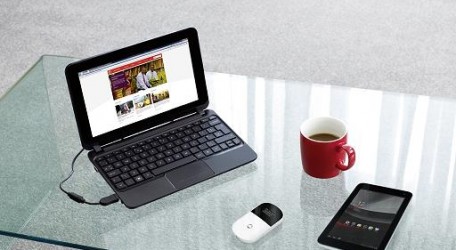 Vodafone has launched the fastest wireless hotspot available in its portfolio – the new Mobile Wi-Fi.
Vodafone's Mobile WiFi is a portable Internet device reaching speeds of up to 21.6Mbps and allows you to connect up to five devices at the same time.  The device can be used anywhere and everywhere including at home, at work and on the move. Customers may connect multiple devices including their PC, laptop, tablet, camera and gaming console to simultaneously access the internet through a single broadband connection.
"Following the huge success of Mobile WiFi launch last year, we are launching an even better Mobile WiFi device with speeds reaching up to 21.6Mbps.  It also connects 5 devices at the same time. said Alexandre Froment-Curtil, Head of Marketing at VodafoneMalta.  "Vodafone is offering an Internet plan for everyone from low end users to high end users giving customers the flexibility to choose the tariff which best suits their needs."
Customers on a Smartphone Plan can avail themselves from a free Mobile WiFi with an Internet connection from as little as €10 per month for 5GB when subscribing to a 24-month agreement.  Customers who are not on a Smartphone Plan can get a free Mobile WiFI with 2GB data allowance from €15 a month.
The device is very easy to set up. No wires or installation is required. The device also has a display screen which provides information about the type and strength of the signal available, WiFi connectivity and battery life.
More information is available by calling 247 for free from a Vodafone line or 9999 9247 from any other line. Alternatively one may visit any one of Vodafone's retail outlets or log onto vodafone.com.mt/mobilewifi for further details.