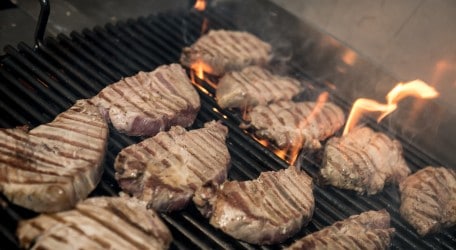 Embrace the Maltese way of living at il-Pjazza outdoor restaurant. For the third consecutive year, Le Méridien St Julians Hotel & Spa invites its summer clientèle to lay back in a pleasant set-up inspired by the Festa atmosphere that sprinkles our island all summer long. On Fridays, this original seasonal venue re-creates the concept of our island's popular village feasts, for a unique and authentic culinary experience.
Fridays at il-Pjazza proudly wear the local colours. Customers are presented with never-ending homemade dips and appetizers. As main courses, an array of Maltese recipes is prepared before the guests' eyes, with live cooking stations exuding mouth-watering scents all around the place. It is indeed the perfect opportunity to (re)discover timeless typical dishes such as tarja moqlija, stuffat tal-bebbux, fenek tradizzjonali, prinjolata, imqarett and so many more!
Folkloric musical entertainment completes the amazing summer vibe of this Festa Friday. For the quality and the quantity of the items on offer, prices are very reasonable and certainly worth it: €27 per person (food only) or €32 per person including half a bottle of wine, water and coffee. Children aged between 0 and 12 years eat free whilst teenagers up to 16 years pay half the advertised price. Throughout summer and every Friday, il-Pjazza unlocks the colourful ways of wining and dining in Malta. Definitely a must-try that will impress friends and family alike. Bookings are strongly recommended to avoid disappointment.
Enquiries and bookings on 23110000.
Information and menu: www.lemeridienmalta.com/ilpjazza