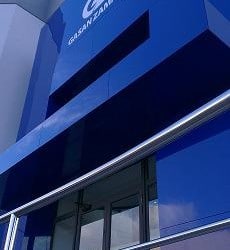 Anyone thinking of buying a new car would do well to get down to the Gasan Zammit showroom in Mriehel during the coming week and take advantage some seriously crazy one time offers on their car brands. The automotive dealer and representative will be offering super value deals on a range of stock units.
"During this week we are aiming to offer customers even more value for money," GasanZammit Enterprises Ltd.'s CEO Stefan Deguara said. "We also want to show prospective clients that the extent of our portfolio as a result of the recent merger means that there is a car for every customer need from every segment. With our new brands, we are in a position to offer customers a complete range from compact to people movers, and from sports to premium cars."
"Each vehicle will have its own special discounted price; and, what's more, the cars will be immediately available from stock so customers can take immediate delivery of their vehicles."
From highly reduced prices on the bestselling Ford Fiesta, Chevrolet Aveo and Spark, to highly competitive monthly repayments on the Mazda 2 and on both Yamaha and Honda bikes, the GasanZammit showroom in Mriehel will be packed with cars displaying their individual low prices. Visitors will also get a taste of summer when viewing the marine and outboard section. Over the weekend the showroom will be extending their opening hours and providing entertainment for the entire family. Various modified car shows will be setting up in the field next to the showroom as well as food stalls so it really will be a family y day out.
"Our sales team is fully prepped for this event. With these knock out prices we are expecting a large turnout."  Mr Deguara said. "During this week we are also offering great deals on marine and outdoor engines as well as on our motorbikes and of course after sales services too"
Those wishing to take advantage of these crazy offers can visit the GasanZammit Automotive Centre in Mriehel every day between Monday22nd April right through till Sunday 28 April.  The showroom will be open between 8.30am and 7pm during week days and till 4pm on Saturday and Sunday.