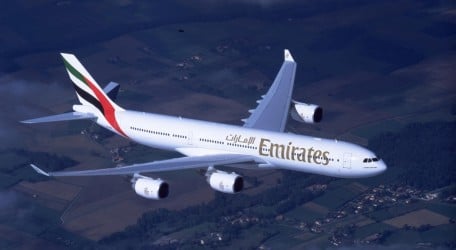 Emirates, a global connector of people and places, is set to expand its presence in Africa's most populous country Nigeria, with the start of a daily linked service to Abuja and Kano from 1 August 2014.
"Nigeria is experiencing strong demographic and economic growth. The country is strategic to Emirates' global expansion, as is Africa. With a daily  linked service to Abuja and Kano, we will offer from three major cities in the country a very convenient and comfortable access to Dubai, and onwards to other destinations on the Emirates network. The new service will also help create new opportunities for business, industry and tourism," said Thierry Antinori, Emirates Executive Vice President and Chief Commercial Officer.
The route will be serviced by an Airbus A340-500 offering a total of 258 seats in a three class configuration. Customers will experience Emirates award-winning service by its multi-national cabin crew, gourmet cuisine and its ice entertainment system, offering hundreds of channels of on-demand audio and visual entertainment. Emirates' customers also receive a generous baggage allowance of 50kg for First Class, 40 for Business Class and 30 for Economy Class
Emirates SkyCargo will offer over 200 tonnes of cargo capacity per week, with main imports expected into Abuja and Kano being personal effects, clothing material and electronics, while exports include leather, kola nuts, spices and fresh meat.
Emirates operates daily scheduled flights from Malta to Dubai. On Mondays, Wednesdays, Thursdays and Saturdays Emirates flies via Larnaka, Cyprus, while on Sundays, Tuesdays, and Fridays, the airline operates direct flights from Dubai to Malta and return flights fly via Tripoli.