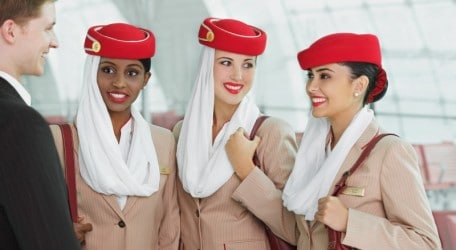 Emirates Airline, a global connector of people and places, is inviting candidates to apply online on www.emirates.com/careers if they are interested to join its Cabin Crew team.
The Cabin Crew Recruitment team will be assessing online applications and those shortlisted will be invited by appointment only to meet the Recruitment Team for further assessment on Saturday 6 September 2014.
Emirates seeks dedicated employees, who are open-minded, helpful, friendly and service-oriented. Applicants have to be at least 21 years old at the time of possible recruitment and are requested to send their curriculum vitae (CV) in English, and a photograph. Fluency in English (written and spoken) and at least a high school certificate are essential. Candidates must have a reach of 212cm while standing on tiptoes.
In Malta, Emirates Airline has successfully developed a niche for anyone travelling eastwards and to Australiasia. The airline started its first operation from Dubai to Malta in 1998. Emirates currently operates daily scheduled flights weekly from Malta to Dubai via Larnaka, Cyprus.
Emirates currently serves 143 cities in 81 countries around the globe with a young, technologically-advanced fleet of 227 wide-bodied aircraft that are equipped with industry-leading comforts. Additionally, Emirates has 295 wide-bodied aircraft on order, worth more than US$138 billion, and is the leading customer of the Airbus A380 with 51 in its fleet and 89 on order. It is due to its rapid, dynamic expansion that Emirates is seeking new cabin crew this year.
Further information about career opportunities with Emirates can be obtained from www.emirates.com/careers.