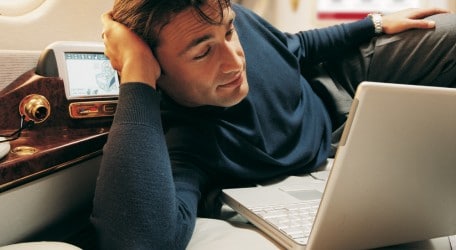 Emirates, one of the world's most successful and fastest growing international airlines, will operate with a larger aircraft, an Airbus A340-300 on the Dubai– Larnaka – Malta route. As from 1st October 2012, Emirates started operating with the new aircraft and travelers and cargo customers from Malta will benefit from additional seating and cargo capacity.
Offering a total of 267 seats and 13 tonnes of cargo capacity in each direction, the new aircraft is replacing the Airbus A330-200 which was initially introduced in April 2002. Emirates currently flies daily on the Dubai– Larnaka –Malta– Larnaka –Dubairoute.
Paul Fleri Soler, Emirates Manager for Malta said: "Operating daily, Emirates is now one of the main scheduled carriers in Malta.  We are experiencing growth and we felt the need to offer a larger capacity aircraft in terms of seats and cargo capacity. The A340-300 will provide our customers with the latest comforts and amenities on board while our multilingual cabin crew will provide the highest levels of service and care throughout the flight."
Designed for optimum comfort on long-haul travel, the A340-300 carries 12 seats in First class, and 42 in Business class, while offering generous space for 213 passengers in Economy class.
Passengers in First and Business class can take advantage of the cutting edge 'ice' (information, communication, entertainment) system, offering an extensive range of entertainment channels on demand while a selection of films is offered in Economy class. All passengers will enjoy the award-winning service from Emirates' international cabin crew and in-flight gourmet cuisine.
Emirates offers convenient connections for passengers from Maltatravelling to and from Australiaor the Far East. For flight information and bookings can be obtained from Emirates Sales Office on Tel: 2557 7255 or the preferred travel agent, or at www.emirates.com/mt