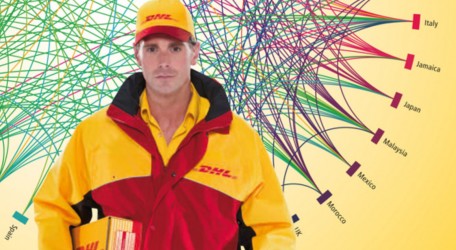 Time is of the essence in offering a world class Express service, so DHL Express Malta's announcement that it has further extended the cut-off time for clients to book its services and collect the parcel or envelope for delivery confirms its leadership in the local market.
"What you do is more important than what you say," Malta Manager of DHL Express Charles Schiavone said. "We are extending the cut-off time for last bookings to 3.30 p.m. and we will make the collection at latest by 4.30 p.m. for next day delivery," he said.
Thanks to its fleet of 14 vehicles, DHL Express can reach every corner of the island and through real time communication, depending on their location, they are instructed to collect the required package.
DHL Express operates a daily flight on a Boeing 757 to import and export packages from a wide variety of clients. These would typically contain anything from letters and documents to CDs, spare parts, medical and other samples, and even temperature-controlled containers.
"The temperature-controlled containers are certified to maintain a temperature-controlled environment, using our different solutions maintaining the required temperature up to a maximum of 105 hours, depending on the length of the journey," Mr Schiavone added.
DHL Express is also working on speeding up the local delivery process of the packages it receives through the DHL global network, ensuring that it can consistently bring clients packages, especially from Europe, within 24 hours of collection.
"DHL Express is working with its local partners to ensure that the parcel containers are in the logistics centre at Malta International Airport for separation and loading onto our vans as soon as possible after the aircraft lands. This is a constant process of improvement and all the members of the team at DHL Express are working to achieve this goal," Mr Schiavone said.