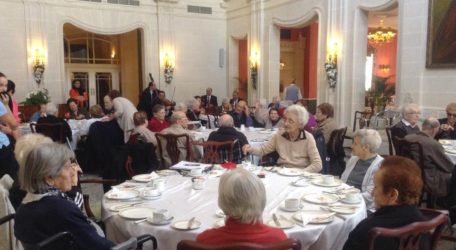 Today senior citizens have a different outlook on life and when the time comes to move into a retirement home to have daily assistance and care, they primarily look out for a home that can also offer a range of social amenities.   Casa Antonia is a residential and nursing home in Balzan that offers such a high level of service and ensures that residents enjoy the various social activities organised throughout the week.
Outings to entertaining venues complimented with dining options are organised on a weekly basis. The locations vary as the choice of venue depends entirely on the accessibility of wheelchair-bound residents. Special visits to museums, theatres, churches, Gozo or even celebratory occasions are also organised from time to time.
"We tailor outings according to residents wishes and interests. Sometimes we organise small groups to attend a football match at Ta' Qali Stadium or the annual concert by Maltese tenor Joseph Calleja. Last month, a group of residents, including those on wheel-chair, attended the Malta Philharmonic Orchestral concert 'The Romantic Symphony' at the Mediterranean Conference Centre," said Claire Busuttil, activities coordinator at Casa Antonia, who organises these events.
"Residents enjoy socialising with fellow residents during these outings which also serve as occasions to share their experiences, interests and different cultures," added Ms Busuttil.
During these outings, residents are accompanied by a qualified nurse. Depending on the number of residents and their necessities, three or four carers and the activities organiser are also involved.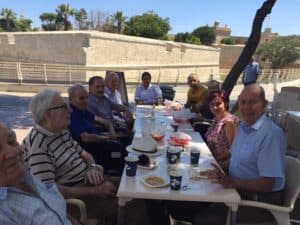 Residents with serious medical conditions, like dementia, Parkinson's and similar, can also join the group outings. A special carer is always assigned to the group.
Carers help the residents dress up for the occasion and help ladies who would like to have make-up on. They also check that male residents are well groomed too.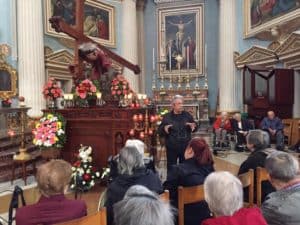 "Staying active at every level is very important for today's residents," said General Manager Dr Sarah Cassar. "We meet this need through special and social activities as we keep a full calendar of events during the year."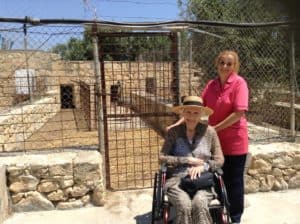 Overlooking San Anton Gardens and nestled in a quiet cul-de-sac, Casa Antonia Nursing and Residential Home is a distinguished yet affordable home for the elderly. The home offers an ideal, central location where privacy and tranquillity are felt the minute one walks in.
For enquiries at Casa Antonia, one can call on 2149 6277 or send an email to [email protected]