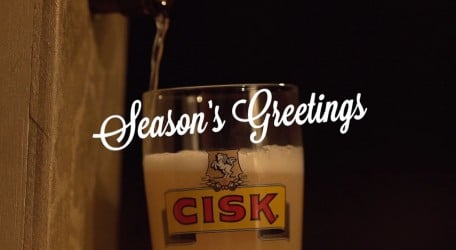 We all like to prolong the moments that make us happy… and that's just what Cisk did in its Christmas-themed video, featuring an elaborate Rube Goldberg machine.
Rube Goldberg machines use everyday objects to build complex contraptions in a sequence to perform a simple task. In this case, the task is to pour a mouth watering cold glass of Cisk.
The video was launched on 7 December to coincide with the 43rd anniversary since the death of cartoonist Reuben Goldberg, who inspired and immortalised the Rube Goldberg machine in the early 1900s. Mr Goldberg died on December 7, 1970.
Created and produced by Cisk's digital marketing agency, BRND WGN, the video was filmed inside the old part of the iconic old Farsons Brewhouse in Mriehel, which has been out of use since Farsons began using its new Brewhouse.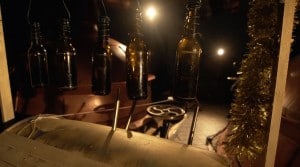 The machine made use of crates, bottles, cans, kegs, trays, glasses and a toy helicopter to pour a bottle of Cisk into a glass before it is picked up by a trumpet player from one of Malta's traditional band clubs.
Cisk Brand Executive Marco Debono said the Farsons Brewery was the perfect location for the shoot, which lasted four days.
"People are fascinated by the Cisk story and we are often asked to organise tours inside the Brewhouse. This is our way of giving them a sneak peek to let their imagination run wild," said Mr Debono, adding that the old Brewhouse could be the focal point of a Farsons visitor's centre that is being considered for eventual development.
"We wanted to find a way to delight people at Christmas and maybe inspire others to get creative with the Cisk brand," said BRND WGN's associate creative director Beppe Coleiro. "We did this in the spirit of creative play… to have fun first and look for the benefits later," he added.
Now it's your turn… can you pour a Cisk like this?
Facebook: www.facebook.com/cisk
Twitter: https://twitter.com/cisk
Youtube: http://bit.ly/18eJraG
Behind the Scenes: http://www.behance.net/gallery/Cisk-Rube-Goldberg-Machine/12780907