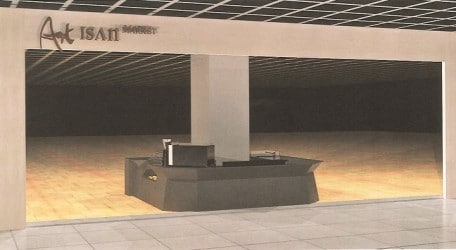 Italy's number two coffee producer, Pascucci, is being introduced to Malta through its franchise outlet, Caffè Pascucci Shop, that is set to open shortly at Bay Street, St Julian's.
Diane Izzo, director of Dizz Ltd, the franchise holders, is highly enthusiastic about this new franchise concept, which is present in eight locations throughout Italy, apart from 13 other countries around the world.
"This is a lifestyle concept that I believe in 100%," Ms Izzo affirmed. "We have taken this franchise very seriously and, apart from the 'Made in Italy' brand that comes with it, we want our clients to enjoy having original coffee at competitive prices."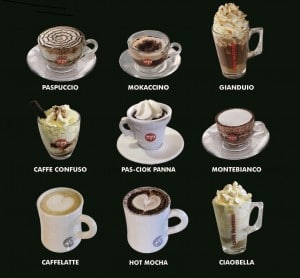 A vast menu of coffee and other beverages is to be on offer at the Caffè Pascucci Shop in Bay Street. Not only is Pascucci synonymous with different coffee blends but a vast range of highly original products to tempt your taste buds will be on offer for every moment of the day.
The flagship is the range of coffee blends that have made Pascucci's history, with the biological coffee blend being the latest arrival. The voyage through the senses continues with an ample range of infusions, each one with its own beneficial properties, its own taste and aroma.
The choice of drinks is also constantly evolving. The three different types of teas, all biologically certified, are also becoming unmistakable hallmarks of Pascucci. There are also a range of juices and cocktails.
Company founder Antonio Pascucci, whose family was in the textile business, decided to become a food importer in 1883, with coffee beans becoming his passion. His son Mario took over the business in 1935 continuing his father's work and opened the first family shop, run by his wife Domenica, in Monte Cerignone, Puglia.
After World War II Mario's brother Dino opened a coffee shop in Monte Cerignone, installing the first espresso machine, with his speciality being coffee and sorbets. Alberto Pascucci decided to start coffee production in the Fifties, installing the first plant, and went on to install a coffee roasting machine in 1963, producing homogenous roasting of espresso coffee beans.
The family decided to focus exclusively on coffee production in 1975, launching its project "only quality coffee". A new blend, extra bar mild, was added to the Arabica and robusta blends. Next came the golden blend, an innovative espresso taste. The Espresso School, a training centre, was opened in 1996.
The pilot Caffè Pascucci Shop franchise was inaugurated in 2000 and a new production plant at Monte Cerignone, which favours the storage of coffee beans because of its stable humidity, was built to further improve quality. Alberto Pascucci was given an award in 2006 by the Chamber of Commerce for having led the family business to such high quality levels of excellence.
According to Ms Izzo, the Caffè Pascucci Shop at Bay Street will have the same look and feel of Pascucci outlets throughout the world. Six members of staff are currently being trained at the Espresso School to produce the highly original coffees from their new Malta location within the Artisan Market on Level 0 at Bay Street.
"Pascucci place great importance on having well trained staff in their franchise outlets and, since the Caffè Pascucci Shop will be open for long hours, seven days a week, we want to ensure that our qualified staff give a professional service from day one to enhance the Pascucci experience," Ms Izzo said.