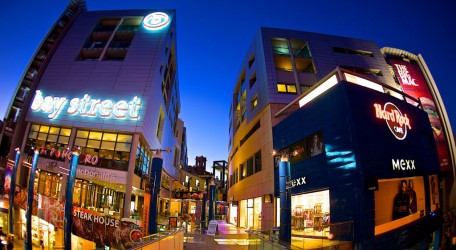 Bay Street Complex in St George's Bay continued to welcome a growth in customers during the month of December, which saw visitors to the complex increase by 12% for the year 2012 compared to 2011.
The main attraction for children at Bay Street this Christmas was undoubtedly the Giant Snowplay Igloo. Some 3,300 children entered the unique winter play area with realistic snow, mood lighting and Christmas characters. Some 2.5 tons of artificial snow were used. Bay Street has even received requests from abroad, including the UK, on the possibility of replicating the attraction next Christmas.
"Bay Street witnessed another increase in customers this Christmas," Bay Street Complex CEO David Debono said. "We are grateful to all those who contributed to this success, including our retailers, food and beverage venues, staff and customers, who took advantage of our winter promotions and our live entertainment to enhance the authenticity of the season.
"The success of the Giant Snowplay Igloo was incredible and we are already in talks with an international company to negotiate another major attraction for the coming Christmas season, and obviously our two hours free parking was a bonus for all of our visitors."
Bay Street has been open since 2000 and is firmly established as Malta's number one tourist complex with a unique mix of food, fashion and entertainment, catering for all the family and tourists. It is the only complex in Malta that is open every Sunday all the year round, with shops open from 10 a.m. to 10 p.m. every day.
To keep up with all the latest developments go to the Bay Street Facebook page www.facebook.com/baystreetmalta.
–