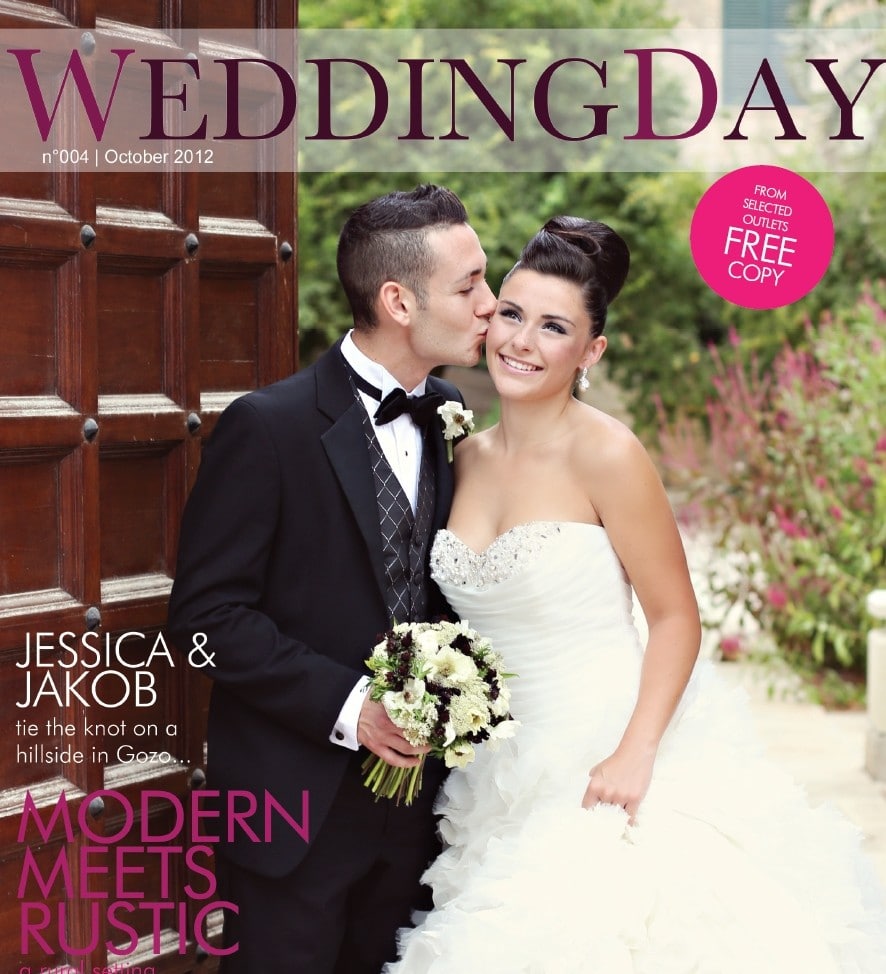 This issue has a special focus on Gozo – the little island which captivates tourists and has a special place in the heart of so many Maltese people.
Whether you are a foreign couple in search of somewhere exotic, or a Maltese couple looking for a "mini-destination" wedding, we recommend Gozo as the location for your wedding. Gozitans, of course, need no encouragement to hold their wedding "on home ground" – anywhere else would be unthinkable!
To further promote our sister island, the WD team took the ferry and spent a day at the utterly charming Ta' Cenc Hotel working on the photo shoot for this October issue.  We would like to thank the management and staff for their patience and assistance. Jessica managed to capture the beautiful set-ups just in time before the heavens opened, and we were hit by the thunderstorms which flooded most of Malta in September.
We hope you enjoy this issue which is the last one for this year. We thank all of our readers and advertisers who have made WD so successful in the one year since we launched.
To see the online version and a list of our distribution outlets please go to http://www.issuu.com/weddingday/docs/wd-4.
Like us on Facebook here https://www.facebook.com/WEDDINGDAYmalta and keep updated with all the latest news.  We will be distributing the magazine to our outlets as from next week, and don't forget, we will also be at the Weddings Fair from November 8 – 11 November 2012.
We will be back in February 2013 with more beautiful weddings for you to enjoy.