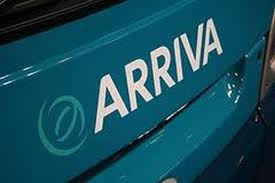 Arriva has been working a number of changes for several months, engaging in various exercises aimed at improving the transport services over the summer season.
One of the innovative things that communters will immediately benfit from is that services are operating at different times. This is the result of one of the exercises Arriva embarked upon which was aimed at recalculating the journey times for all routes while taking into account variables such as traffic conditions on our roads at various hours and various locations during the day.
The major public transport summer services will also start operating from the 2nd June 2013. These include direct buses to Malta's most popular beaches such as Route 225 which provides a direct service from Sliema to Għajn Tuffieħa, while one journey an hour on Route 71 will be extended to Blue Grotto and Għar Lapsi, which is also served by Route 109.
Route 101 and 102 will be serving Ġnejna Bay, Għadira Bay and Għajn Tuffieħa. Route 237 will be providing a connection between Għadira, Anchor Bay (Popeye Village), Paradise Bay and Ċirkewwa. The full summer schedule will be launched in the coming days and come into effect on the 2nd June 2013.
END.