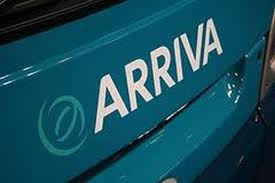 In collaboration with the Malta Tourism Authority Arriva buses will be allowed access through the roads closed to vehicular traffic during the Malta International Fireworks Festival which will be held on the 26h, 28th and 30th of April 2013. This is being done to reduce the traffic and facilitate access to the thousands of enthusiasts who look forward to this spectacular annual event with great enthusiasm.
Arriva will be providing extra journeys and shuttle services to ensure that everyone can access the various spectacular events in comfort and safety and with fastest and easiest possible way.
Moreover, if commuters are already in possession of a bus ticket (1-day or 7-day), they will be able to use it on most of these services prior to 23.00hrs, which means that access to the Malta International Fireworks Festival will be easy, hassle-free and free.
The Malta International Fireworks Festival 2013 will be held on Friday 26th April 2013  in Marsaxlokk, on Sunday 28th April 2013  in Golden Bay and on Tuesday 30th April 2013 in the Valletta Grand Harbour.
On Friday Arriva will be running a number of extra buses on Route 81 to Marsaxlokk. A number of roads will be closed to traffic. The route buses will drop passengers by the school in Marsaxlokk, the closest possible to the event.
Today, Friday 26 April, the last bus from Marsaxlokk will leave at 22.39hrs. However Arriva staff will be on site to ensure that extra or later trips are running if needed.
On the return journey commuters can stop either at Valletta or at Paola to connect to the night service, which however is not included in the price of a day ticket.
Buses will offer the best way to reach the fireworks event on Sunday 28thApril when roads will be closed to car access around Ghajn Tuffieha and only buses will access. No cars will be allowed to park in the Golden Bay area.
Buses 223 (Bugibba), 222 (Sliema) and 44 (Valletta/Mellieha) will operate frequent services to Golden Bay and back. Extra services and late buses will run as needed.
On Tuesday 30th April, Arriva will be organising a shuttle bus service to the Valletta Waterfront. A circular shuttle Park and Ride service from Blata l-Bajda Park and Ride will take commuters to Valletta Waterfront and back. All mainline buses go to the Valletta terminus where people can connect to the shuttle at Blata l-Bajda Park and Ride.
More services may be added as needed over the coming days, so please check www.arriva.com.mt/fireworks regularly for more information.