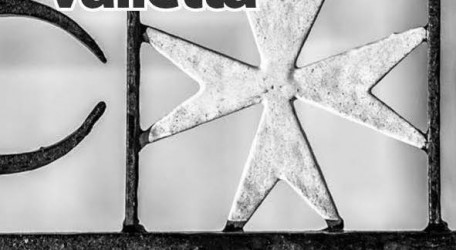 Arriva's summer schedules come into force on Sunday 30 June 2013.
The schedules have been worked over a number of months to ensure improved reliability of services and cater for the variances in demands of commuters over the summer months.
The summer schedules also comprise a number of new services to popular summer destinations and beach routes, improved connections with the Gozo ferry and changes to the pick-up and drop-off points at bus stations and interchanges whereby complimentary services will be assigned to bus bays in a way that commuters can garner greater benefit from the inter-connections of the network and the inter-working of services.
Following a period of consultation with partners, stakeholders and employees, Arriva has also embarked on an exercise aimed at providing drivers with improved shifts and rosters, which ultimately is also reflected in the betterment of services provided to bus users.
Customers are encouraged to check for any changes in times and routes for their journey as changes may have been made. Details and information about the changes are available online at the dedicated page:  www.arriva.com.mt/summer2013.
More information can also be gathered by contacting Arriva's customer care centre on 2122-2000 or email: [email protected]
Arriva – Connecting Malta through culture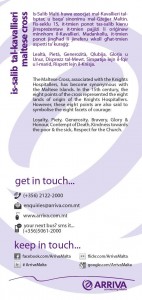 Meanwhile Arriva is also issuing a new collection of timetables for the summer period based on the theme, 'Connecting Malta through culture'
The focus of the new material is to provide a greater awareness of what the Maltese islands have to offer and a perspective on Maltese culture.
The new timetable booklets feature places of interest around Malta and Gozo, as well as interesting snippets on the aspects of life and culture in the Maltese islands.
Clint Galea, Arriva's Marketing & Communications Manager explains: "As the summer season kicks off we wanted to offer something new and exciting and this collection of timetables is intended not only at promoting our country and culture among tourists but it also serves as a reminder to  all of us how unique our country really is".
The new timetables are available online (www.arriva.com.mt/summertime) and  can be collected from all Arriva ticket booths which are situated in Valletta, Sliema, Bugibba, MIA.
More details and further information is available from Arriva ticket booths or online at: