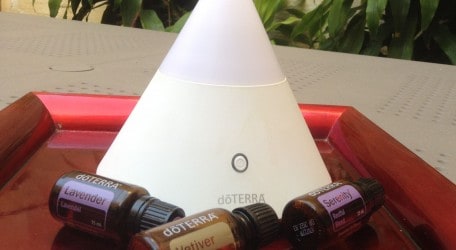 Sleep plays a vital role in good health and well-being throughout our lives. Getting enough quality sleep at the right times can help protect mental health, physical health, quality of life, and safety. The National Sleep Foundation, a U.S. non-profit organisation, recommends 6 to 8 hours for older adults and up to 17 hours per day for newborns.
Studies show that a good night's sleep is crucial to health, brain function, and emotional well-being. Depriving the body of sleep has been associated with many health risks, and places a tremendous burden on virtually every organ system in the body. During sleep, the body is at work rebuilding and maintaining itself. Sleep provides a boost to the immune system and it balances the hormones.
Sleep is necessary to prepare the brain for another day of learning. Both children and adults who fail to get the proper sleep have trouble learning, focusing and paying attention.
"Ensure that you get enough sleep," insists Dr David K. Hill, Chief Medical Advisor at doTERRA, the world largest essential oils company sourcing over 100 essential oils from more than 40 countries. "Sufficient amounts of rest provide bodies with an opportunity to recover from the day's activity, improve energy levels, and reduce the effects of stress."
If you currently struggle with falling asleep, diffuse doTERRA Serenity® for about 30 mins before you go to bed, or take doTERRA Serenity® softgels. A drop or two of doTERRA Lavender on your bedsheets or pillow can also create a calming sleep environment which the body requires.
doTERRA essential oils like Lavender, Serenity® and Bergamot can be used by adults and children via diffusion in the bedroom or used topically on the soles of the feet to promote relaxation: perfect for a good night's sleep. For children and those with skin sensitivity, it is recommended to dilute the favourite essential oils with a few drops of fractionated coconut oil when applied topically. Other recommended essential oils and blends that help sleep are Vetiver, doTERRA Peace® and Roman Chamomile.
One of the most researched benefits of essential oils is their calming and relaxing properties. Including essential oils in the bedtime routine may be that extra push one needs.
Consult your physician if you are pregnant, nursing or under a doctor's care and these products are not intended to diagnose, treat, cure or prevent disease.
doTERRA is the world leader in sourcing, testing, manufacturing, and distribution of Certified Pure Therapeutic Grade® (CPTG) essential oils through a global network of more than 3 million independent direct-sale distributors, known as Wellness Advocates. A Latin derivative, doTERRA means "Gift of the Earth" as it sets the standard for essential oils by having developed the expertise and commitment required to derive these unique oils directly from the best sources in the world. doTERRA provides local growers and distillers fair compensation for their efforts, creating stronger local economies and a healthier, stable supply chain.