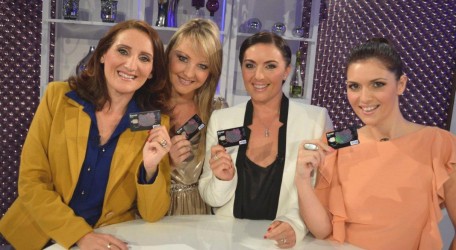 Pictured above: Claire, Moira, Clare and Pauline showing off their Hello Kitty Cards from Banif Bank
Banif Bank sprung a surprise on the four presenters of the popular TV chat show Ilsien in-Nisa broadcast on One TV, by presenting them with the iconic Hello Kitty Credit Card live on set.
The girls, as vivacious as ever, opened their little black envelopes to find a Hello Kitty card with a bonus pre-paid €50, courtesy of Banif Bank. Banif is a sponsor of the programme and is, every month, rewarding viewers with Hello Kitty Credit Card with a pre-paid amount of €50. The programme is aired every Thursday on One TV at 21:45 hours.