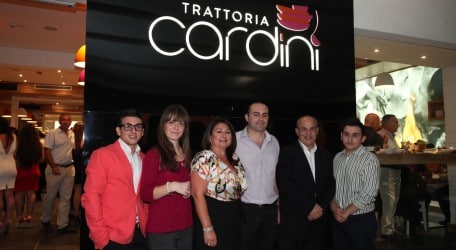 Inspired by the creator of the Caesar Salad, Trattoria Cardini is named after Cesare Cardini. An Italian who emigrated from the Lago Maggiore area to the United States after World War I, Cardini Salad is a signature item on the Trattoria Cardini menu, along with several other items aimed primarily at the health-conscious, who work out and watch what they eat.
Situated on Tower Road, Sliema, opposite the Fortizza, Trattoria Cardini, which has just opened, boasts 170 covers, 40 on the outdoor terrace, in a 200 m2 open plan layout that bears the design input of Pippa Toledo.
The owners, architect Joseph Bondin and his wife Nathalie, had been looking for a second outlet in the northern part of the island to complement their first restaurant, Don Berto, at the Vittoriosa Waterfront, for quite some time.
"We got the opportunity to acquire the former Marianna's Tex Mex last year and I immediately fell in love with the place, the location, and could already visualise it as a different place to what it was," Mr Bondin said.
The five-month project involved structural alterations after the entire corner with Graham Street was acquired. The necessary support systems were inserted and the end result is a bright, airy, contemporary layout with the use of mirrors and white on a traditional English brick finish, contrasted with solid wood tables for a warm feel.
The kitchen was totally redesigned and refurbished, a modern bar area created, along with a dedicated, temperature-controlled wine room.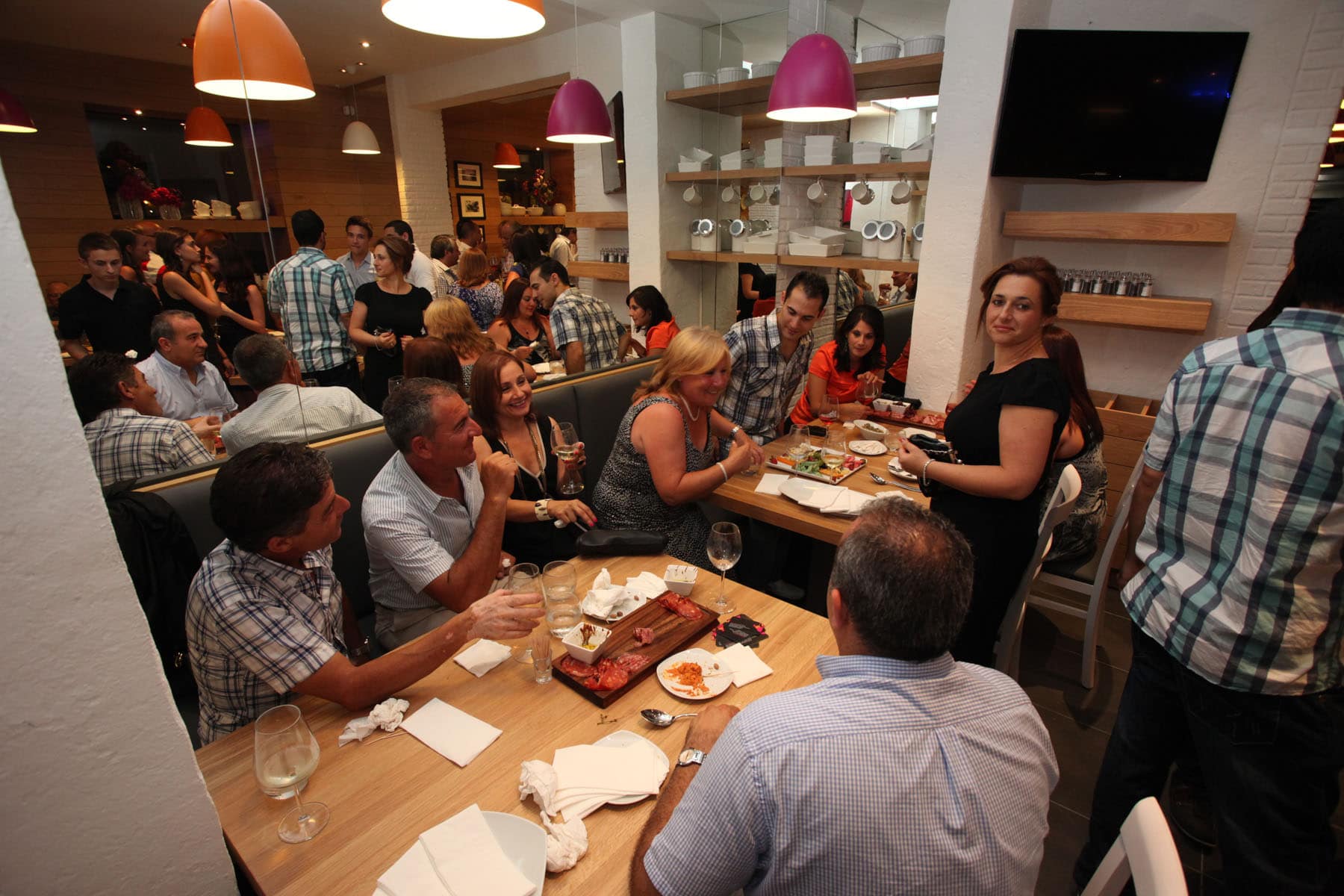 "This is a kitchen away from home," Ms Toledo explained. Multi-coloured lamps contrast with white porcelain that decorate the walls and window sills, set off with floral highlights and a touch of green. Apart from two large photo murals, back-lit at night, the white walls are brought to life with black and white framed photos all related to cooking.
"I want the guests at Trattoria Cardini to feel as if they are in a nice, modern kitchen that gives Sliema a fresh, yet homely, new look," she continued. "My biggest challenge was to make the place look what it is."
Both Don Berto and Trattoria Cardini are managed by Jeffrey Grech. He will be assisted at Trattoria Cardini by Maria Elsworth, with the previous sous chef of Don Berto, Jean-Paul Schembri, now promoted to Head Chef at Trattoria Cardini.
They have prepared a full à la carte menu of Italian and Mediterranean cuisine that will be served at lunch and dinner seven days a week, apart from a snack menu that will be available at lunch and in the afternoon. There will be an emphasis on fresh local products, including fish, and apart from the signature items on the menu, specials will also be offered according to guests' preferences.
Similarly, the wine list has been carefully chosen by a qualified sommelier, with over 110 wines on offer, with the local wines supplied by Marsovin and the foreign wines supplied by Attard & Co., among others.
Guests at the opening on 3 July were given an ample indication of the culinary delights in store for them at Trattoria Cardini, including platters, a selection of fresh pasta and pizza, seafood, home-made burgers and desserts. Wines served during the evening included the Marsovin Ulysses and La Torre ranges and two Simonsig wines from South Africa, Stellenbosch Chenin Blanc and Stellenbosch Adelberg/Cabernet Sauvignon Merlot.
The Ulysses red and white wines are produced entirely from hand-picked grapes harvested in family-owned vineyards in Gozo. The Chenin Blanc and Chardonnay blend is medium bodied with a pale lemon colour. There are aromas and flavours of citrus and stone fruit with refreshing acidity that is in balance with the fruit flavours. The Shiraz is a full-bodied, ruby red wine is delicate on the palate, with soft tannins and fruity aromas reminiscent of raspberries and plums.
The La Torre range of IGT wines includes four whites, four reds and a rose. Among the whites being served was the local Girgentina, a refreshing, fruity Maltese wine with delicate aromas of lemons, melons and a slight mineral hint. The reds included a Gellewza Shiraz that is a fruity, medium-bodied wine with abundant aromas of soft, ripe fruit.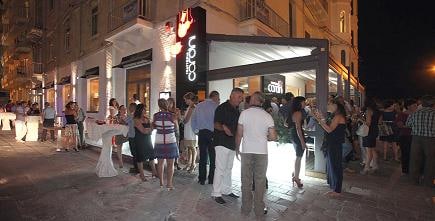 The local Gellewza varietal softens the spiciness of the Shiraz, revealing ripe levels of rounded tannins and forward fruitiness, making this wine easy-drinking with a typical earthy, mineral hint. The Shiraz Rose is off dry for easy drinking, refreshing with fruity aromas reminiscent of red cherries, raspberries and a light, spicy note.
The white South African wine has been produced for the past 43 years. It has a vibrant bright straw colour. On the nose the wine is aromatic, with ripe tropical fruits like pineapple, ripe pear, guavas and a hint of floral notes. Sun ripe grapes add to the concentration of complex fruit flavours on the palate with hints of honey and raisins. The wine has a fresh crispy and smooth silky texture on the finish.
The red, although part of the Simonsig range since the 1970s, was changed to its current blend in 1998. The deep ruby colour has youthful flavours of red berry, cassis and raspberry. The subtle wood influence acts as a chocolate frame supporting the succulent fruit painting. The silky soft tannins create a smooth finish categorising it as an easy drinking wine.
Trattoria Cardini is open from 10.30 a.m., with last orders taken at 11 p.m., except on Saturdays when last orders are taken at midnight. Guests will be offered free parking in the car park in High Street, Sliema, just 400 m away.