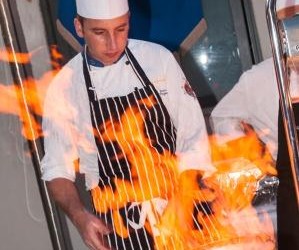 Festa Fridays at Le Méridien St Julian's Hotel & Spa
Le Méridien's outdoor restaurant has officially opened for the summer season and will once again celebrate the colourful ways of wining and dining in Malta with the come-back of its popular "FESTA FRIDAY". Le Méridien St Julians Hotel & Spa in Balluta Bay invites this summer clientele to lay back in a typical set-up inspired by the Festa atmosphere that sprinkles the island throughout the summer months.
The name "il-Pjazza" was born quite naturally when the hotel launched this original venue last year. What better term could describe a typical gathering, at the heart of the village feasts in Malta?
Il-Pjazza is located on a wide terrace of the hotel's premises (level 1) and opens every Friday for this much-awaited FESTA that is a delight for both Maltese patrons, who get the chance to indulge in each and every one of their favourite dishes, and for overseas visitors who can unveil the many culinary secrets of Malta's cuisine all in one go.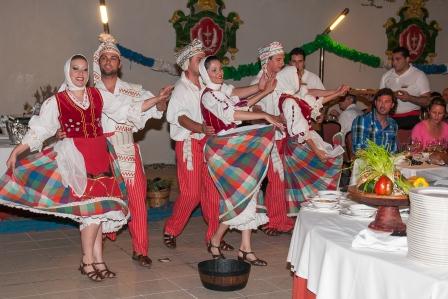 Fridays at il-Pjazza proudly wear the local colours. Customers are presented with never-ending homemade dips and appetizers. As main courses, an array of typical Maltese recipes is being prepared before the guests' eyes, with live cooking stations exuding mouth-watering scents all around the place. Folkloric entertainment with dancers and musicians complete the amazing summer vibe of the now very popular "FESTA FRIDAY". For the top-notch quality and impressive quantity of the items on offer, prices are reasonable: €27 per person (food only) or €35 including free flowing wine, beer, soft drinks and water. The good news is that children aged between 0 and 12 years eat free whilst teenagers up to 16 years pay half the advertised price.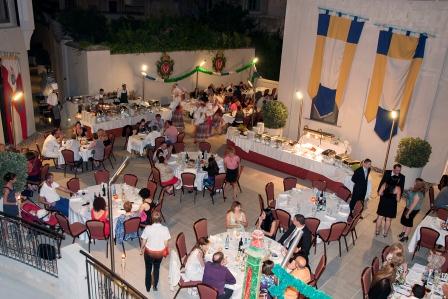 Il-Pjazza is definitely a great place to try out with friends and family this summer. It would also definitely be a great option for a summer gathering with colleagues or any type of celebrations where one needs to impress.
Call 2311 0000 to place your booking now or kindly send your query to [email protected]