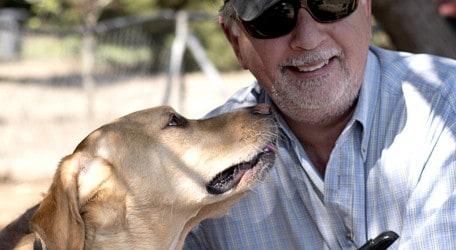 St Julian's-born poet, Raymond Fenech, will have five of his poems published in the Adelaide Literary Magazine, based in New York, USA, and in Lisbon, Portugal, in the printed version of the publication in May, 2017.
The five poems, Forbidden Love, To Sadness, The Waiting Room, The Dream and the Glory and The Vegetable and Fruit Vendor, have already been uploaded on the quarterly magazine's online version. Included on the magazine's page featuring the poems is a short biography of the author.
The printed paperback summer issue of Adelaide and digital edition (eBook) will be released on May 15.
In an e-mail message to Fenech, Stevan V. Nikolic, editor of the magazine, described the poems submitted as works of excellence and for this reason invited him to take part in the Adelaide Literary Award 2017 Contest (Poetry category). The contest consists of three sections: Best Poem, Best Short Story, and Best Essay.
The winning author in each category will receive a publishing contract for a book of poetry, short stories or essays – to be published in the Autumn of 2017; ten author's copies of the book; and a free copy of the Adelaide Literary Awards Anthology 2017. The winning authors will be featured in the interview section of the Adelaide Literary Magazine Fall Edition and will be nominated by Adelaide Literary Magazine for the Pushcart Prize.
Works by 33 finalists in each category will be published in the Adelaide Literary Awards Anthology 2017, and all finalists will receive a free copy of the Anthology.
Three other poems by Fenech, Our Maid Claire, Platonic Love and Paul the Meticulous Fisherman are also being published by US-based literary magazine, EskimoPi, and the poem The Mannequin has already been published in the online version of the Quail Bell Literary Magazine, USA.
Other new poems by the author, Poppies are Not Even in Dreams and When Death Came to Visit, are also being published in the summer issue of White Ash Literary Magazine, UK.
Fenech is currently working on a co-authored anthology of poems, Nostalgia, consisting of some of his new poems in English together with poems in Maltese by Dr Michael Tanti Dougall. This book project has been a dream in the making for many decades as both authors had originally met and became instant friends at Stella Maris College in 1977.