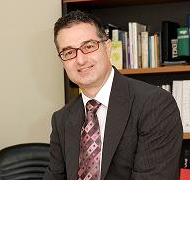 GreenPak's Chief Executive Officer Ing. Mario Schembri (pictured above) has been elected as a Director on the Board of the Extended Producer Responsibility Alliance (EXPRA), the international umbrella organisation promoting not-for-profit national waste recovery systems.
EXPRA works to ensure that the recovery and recycling of packaging waste is managed in the most economically viable and environmentally sustainable manner. The international organisation, established earlier this year and to which GreenPak Coop Society is a founding member, serves as the common policy platform for the collection, sorting and recycling of used packaging. EXPRA's members are waste recovery systems financed by industry as part of their extended responsibility towards society and the environment.
The national waste recovery systems represented by EXPRA provide over 200 million people with packaging collection, sorting and recycling infrastructure and acts as the authoritative voice representing the interests of all its members.
Ing. Mario Schembri said: "EXPRA represents 18 national organisations hailing from all over Europe and North America with some systems having over 20 years experience in the field. As the largest waste recovery scheme in Malta, GreenPak treasures this international alliance as this association is an invaluable source of knowledge and expertise which enables GreenPak to draw first-hand experiences from other countries."
EXPRA member organisations assist industrial companies and commercial enterprises, which are required by legislation to take back used packaging and to comply with this obligation. They do so by raising funds from industry and by organising the collection, sorting and recycling of used packaging, mostly from household waste.
"In line with EXPRA's mission, GreenPak will continue promoting the Extended Producer Responsibility (EPR) concept within Malta's industrial companies and commercial enterprises. We encourage the industry to comply not only because it is required by legislation, but rather because it is the right way of doing business," added Ing. Schembri.