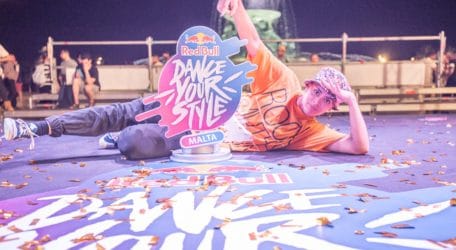 Cheryl Lofreda, a local top dancer, won the first ever Red Bull Dance Your Style edition in Malta, after a thrilling final with IJ Altriki.
In front of a sizeable crowd at Triton Square in Valletta, with Triton Fountain as the backdrop, 16 finalists danced it out with different dance styles in this revolutionary street-dance contest. The crowd present for the event decided who could proceed in the competition and who eventually took the title by voting for the dancer in the red or blue corner. 
The Red Bull Dance Your Style was organised with the collaboration of Bass Camp, VIBE FM and Reebok Classics from Eurosport Malta.