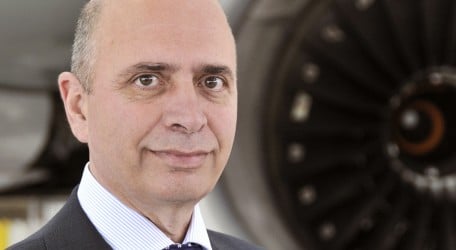 Air Malta announces the appointment of Mr Louis Giordimaina as Designate Chief Executive Officer with effect from 1st January 2014. He will be succeeding outgoing Chief Executive Officer, Peter Davies.
Louis Giordimaina has over 36 years experience in the aviation industry having joined Air Malta' engineering department in 1975 as an aircraft engineer. He occupied various positions in the engineering department with additional active roles in the airline strategic planning, aircraft purchasing, sale and leasing as well as contract negotiations. In 1994 he was appointed the first Maltese Chief Engineer of the National Airline.
He has been instrumental in the setting up Lufthansa Technik Malta, a joint venture between Lufthansa Tecknik and Air Malta, of which he was appointed Chief Executive Officer in 2002. He occupied this role until 2011 after which he was retained as Director of the Board of the company until September 2013. In 2006 he also spearheaded Lufthansa Technik Malta's expansion, which saw the construction of new hangers and facilities. After this expansion, the company increased its local workforce from 140 to 600 to become one of the major worldwide Maintenance and Repair Organisation (MRO) players, based in the centre of the Mediterranean.
In 2008 he was appointed Chairman of the Water Services Corporation and in November 2011 he was appointed Executive Chairman of Enemalta Corporation.
An aircraft engineer by profession, Mr Giordimaina also read Business Management at Warwick University, UK. He is a Fellow of the Royal Aeronautical Society.
Mr Giordimaina is the Chairman of 'L-Istrina', Malta's major charity event belonging to the Malta Community Chest Fund, a role he holds since 2009. He is also involved in a number of other philanthropic organisations.
He is married and has two sons.