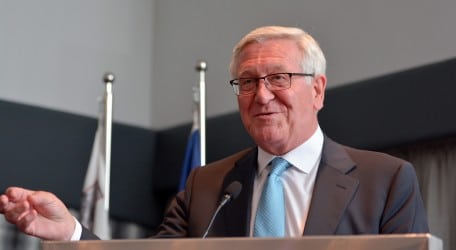 EUROPEAN HOUSE BUILDERS AND DEVELOPERS CALL FOR SWIFT ACTION ON BUILDING PERMIT PROCEDURES
The European Union of House Builders and Developers, UEPC, is calling on policy makers at EU and national level to take action on building permit procedures, as discussed at its recent meeting in Utrecht, the Netherlands, on 4-6 November 2015.
For far too long, house builders and developers throughout Europe have been confronted by judicial procedures and complaints filed by neighbours, activists or NGOs seeking to annul a building permit which has already been granted, which can delay projects for many months, or even years. In many EU Member States this right exists whether or not the complainant has any real position in respect of the scheme which is being proposed.
Terry Roydon, President of UEPC, commented:
"European developers and house builders are alarmed by the growing number of legal challenges to projects brought by third parties through national courts in different countries, once the building permit has already been granted. We fully believe in open consultation at the planning stages, but cannot accept the increasing number of spurious complaints brought by people who do not have a legitimate interest."
"We should be clear that spurious complaints create legal uncertainty and delays and generate unnecessary costs, which cripple investment in urban renewal projects and modernisation of the housing stock and, worst of all, have a direct adverse impact on employment opportunities in our sector. We urge national and EU policy makers to ensure that complaints can only be brought on the basis of objective criteria, and to ensure that the complainant has to bear damages and judicial costs where the complaint is judged to be abusive, as is already the case in France".
More broadly, UEPC is very concerned to see that the latest World Bank Doing Business 2016 figures highlight a deterioration in the ease of obtaining building permits which allow the commencement of construction in 18 out of the 28 EU Member States, which will have a detrimental impact upon the sector.
Konrad Plochocki, Managing Director of the Polish Association of Property Developers (PZFD), which is a member of UEPC, said:
"The World Bank's annual report on Doing Business is the most comprehensive worldwide report on the ease of doing business. Doing Business 2016 shows a deterioration in the ease of dealing with construction permits in the majority of EU countries. This proves that Europe urgently needs to simplify its procedures for developers to obtain building permits which allow construction to commence. This issue is now more important than ever, given that Europe is aiming to reduce the energy consumption of buildings, which is to be achieved by replacing energy inefficient buildings with new eco-friendly stock, amongst other initiatives. For this reason, we need deep reforms to construction permit processes in Europe to allow projects to be started earlier than under current procedures".