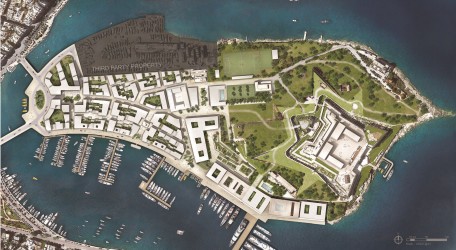 Reference is made to today's report on Manoel Island carried by the Times of Malta. The Company would like to stress that as part of its open dialogue with various stakeholders, presentations in relation to the masterplan developed by Foster+Partners were made this week to NGOs and Gzira Local Council. During these presentations recommendations have been made by the stakeholders which the Company will duly evaluate. MIDI categorically denies the incorrect statements referred to in this report since it believes that essentially the masterplan's concept is firmly based around the opening up of public access for most of the island.
MIDI confirms that the masterplan fully adheres to the conditions set out in the deed of emphyteusis entered into between Government of Malta and the Company in June 2000. The deed includes an Outline Development Permit clearly setting out the parameters of the development and specifies the extent of development permitted including a mix of low rise residential and commercial development, marina, restoration works, dredging, land reclamation and infrastructural obligations. As already demonstrated in the past MIDI remains fully committed to the restoration of all heritage buildings on the island and their rehabilitation. The plans also provide for extensive open spaces and facilities for leisure & sports activities, heritage walks and social and public cultural events. The masterplan, in line with the deed, envisages that 62% of Manoel Island is to be dedicated to public open spaces and accessibility (including the creation of an 80,000-square metre family park), 20% of Manoel Island is to be dedicated to heritage buildings and 18% of the area is to be dedicated to new buildings located on currently disturbed land. The development will be predominantly a car free environment with significant improvement in accessibility to and from the island by means of water transportation. Furthermore, the foreshore will remain fully accessible to the public and swimmers.
Also the Company has applied for a Planning Authority permit to fence those parts of the island, which pose a real public security or safety risk. This in order to be able to allow public access to the foreshore. The application is in line with suggestions made by the Gzira Local Council last September. Until the processing of the application is finalised by the PA, MIDI, on its own initiative, has recently extended full public pedestrian access to Manoel Island to everyday of the week.
Furthermore, MIDI is in the process of applying to the PA for permits to start urgent structural interventions to stabilise Lazzaretto better, prior to its full restoration and rehabilitation.