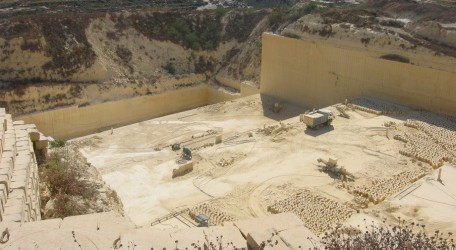 The Malta Developers Association refers to the statement by the Minister for Sustainable Development, the Environment and Climate Change José Herrera on Government's intention to take the harsh measure to expropriate privately owned quarries for the dumping of construction waste.
The MDA appreciates that there has been no direct Government interference on the dumping of this waste for a very long time. Today the country faces a crisis because it is getting harder and harder to dispose of this waste since few sites remain to address this problem.
While the MDA needs to address the very serious problem building contractors and developers are facing, with the situation having degenerated to the extreme that workers are being left idle, the majority of quarry owners are also MDA members. The Association intends to consult all its members before it presents its way forward to Government.
The MDA believes that the decision Government intends to take should be one that respects and safeguards also the rights of the quarry owners, while one has to understand the technical problems and their limitations. Above all, this action cannot be the right solution to this problem because it is only a temporary one and not a long-term solution.
Therefore, the MDA trusts a solution will be found that needs to be of benefit to the country without allowing the quarry owners to bear an unnecessary burden since they surely did not create this problem themselves.