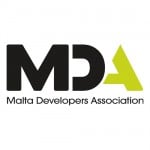 The Malta Developers Association refers to a report and video in a news blog concerning the demolition of a building in Siggiewi.
From the video, it is obvious that the demolition contractor is not following an approved construction method statement that binds the owner of any such works on the methods he is permitted to use to demolish an existing structure. Moreover, it is also obvious that no safety precautions were taken in order to protect pedestrians, passing traffic and the workmen on site.
Once again, MDA appeals to the authorities to take harsh measures against such rogue contractors. Besides increasing fines, the time has come for contractors carrying out demolition works to be licensed, with the suspension of their licence being a possible punitive measure, besides fines, in such circumstances.