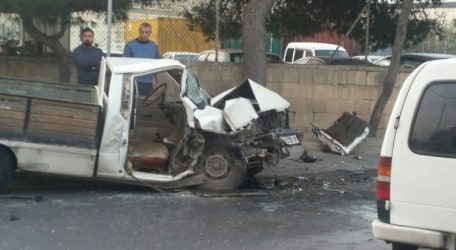 This blog first appeared on Malta Today
It is always very difficult to write about fatal accidents, when there are families still reeling from the shock of the tragic loss of their loved ones.
As the news goes viral and we read the usual responses of RIP and condolences, sometimes followed by the questionable media coverage of the actual funeral, we all try to grapple with the enormity of how quickly and inexplicably a life can be snuffed out. Yet another family ripped apart; more children losing their parents way too young and mostly, more finger-pointing trying to apportion blame.
We recently had one particularly gruesome weekend in which four people died. Now, after another weekend when a head-on crash led to more casualties and yet another death, we cannot ignore the fact that for the size of our island, there are too many traffic accidents (and head-on crashes in particular) happening on a regular basis. In 2016 there were five traffic fatalities, and 31 people suffered grievous injuries. The NSO put the average for last year at 37 accidents per day.
To date, this average has already been surpassed as have the number of fatalities and the number of grievous injuries, which means the statistics for 2017 are going to make for very sobering reading.
If you google 'Malta head-on crash', the list which comes up is horrific with the names and ages of the victims, notching up yet further deadly statistics. What you rarely read is the 'why' behind the traffic accident. While none of us can know for certain what led to a crash, I think we can all agree on one thing: cars do not just crash head-on all by themselves for no reason. What is needed, however, is not speculation and conjecture but conclusive police and traffic experts' reports of the causes which lead vehicles to crash head on.
Cars which end up mangled in the way we have seen in news footage usually means that someone at some point made a badly-calculated decision. Did they try to recklessly overtake another vehicle by pulling out on to the opposite lane? Or perhaps their eyes were not on the road at all times due to some distraction such as a mobile phone, and their car drifted to the other side? Was one or both of the drivers over-speeding due to driving under the influence of drugs or alcohol or simply because of the thrill of going fast? Was the accident due to the poor state of the road which can cause a car to flip over very easily? Or a mechanical fault in the car itself? It is true that today's cars are not as sturdy as they used to be, but it is also true that the faster you are going the worse the impact and force of the vehicle going to be when it hits another vehicle. Or a wall. Or a pedestrian.
But unless we are told why they occurred, which may serve as a wake-up call and a cautionary measure to others, these crashes will just keep on happening. We will keep turning on the news or seeing online stories being shared of yet more fatalities while everyone posts consoling messages of sympathy, and "something needs to be done'. It is no use making the sign of the cross every time we pass by one of those commemorative roadside plaques; it is not enough to accept with a kind of fatal defeatism that such and such person was 'unlucky' or 'unfortunate' to have been at the wrong place at the wrong time.
Once we have established why, comes the more difficult part: more police presence, better law enforcement and above all, harsher sentences. Drivers found guilty of manslaughter should have their licence removed, no questions asked. One woman who has been virtually running a single-handed campaign on this issue is Toni Ann Muscat following the death of her daughter's long-time friend, Jessica Tabone. Jessica was a passenger in a car that was hit head on by a person who was driving on the opposite side of the road in Gozo. Jessica died on the spot with the impact. Two years later, the court case is still ongoing. The campaign called JESS (Justice to ensure safer streets) has included countless, detailed proposals to the authorities on what should be done, but reading Ms Muscat's Facebook page it appears that she has been stonewalled time and again and the workload for her has become too much. She will no longer be running this NGO, although the FB page will remain open. It is shameful that someone who has tried so hard to change this untenable situation has been simply ignored.
So I ask politicians: what will it take for something to really be done? How many more casualties and severe injuries and devastated families? As Ms Muscat points out, warnings and laughable sentences which are just a slap on the wrist are just an insult to the memory of those who died and another cruel blow dealt to their loved ones.