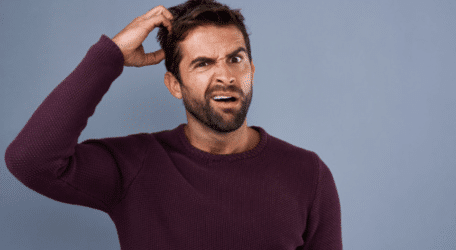 This blog first appeared in Malta Today
I have a real problem with decisions or ideas which lack logic or common sense, and are downright silly. As it happens, over these last few days there have been a plethora of such decisions.
Silly regulations
Sorting out school transport is always a headache for parents, and especially now that it's free I can understand the need for a formal application. However, according to what I have been reading on ex-pat groups, they have now changed the system, and if you have an A on your ID card, you cannot apply online as usual. No, you have to go to Floriana and do it in person to show your ID and your child's ID to prove the relationship with the child.
In these days when everything can be done online, it's downright silly to change what used to be a straightforward procedure and force parents to go in person, causing inconvenience, time wasted, requiring time off from work and of course, more traffic on the roads.
An official explanation has been given by the Department of Education after enquiries were made, and I am reproducing the salient bit here:
"This year all Free State School Transport applications for students attending State schools requires the use of the eID of the parent. The eID mechanism ascertains that whoever is applying on behalf of the child is the legally recognised parent of the child. Currently, the relationship between the parent and the child within the system is only possible when all involved (parents and child) have a Maltese birth certificate. Hence all foreigners do not have their children linked in the database as a relationship, and as a result to this, both foreigners and Maltese citizens/legal guardians who have the same situation cannot apply using the eID but need to come personally to our offices to apply so that it is ascertained that they are the parents/legal guardians of the child…..Concerned officers are currently working to resolve the issue of relationship between the parent and the child which is embedded within the database being used."
As one person was quick to point out, why would you even bother booking school transport for a random child who is not yours? Another person suggested they could simply allow the birth certificate to be uploaded as an attachment – easy peasy.
Hopefully this will be sorted out before thousands of foreign parents flock to their offices placing a further burden on Government bureaucracy. Because you know, to add to the silliness, the cut-off date is 30 June. Summer half days in the civil service start on 15 June. Good luck with that.
Silly non-university
Only a handful of students are attending the so-called American University in Cospicua which was established in 2016 and which officially opened its doors in 2017. It has been a major flop with academics resigning and the influx of students nowhere the numbers which were so optimistically forecast. And yet the Government stubbornly refuses to admit defeat and acknowledge that this is a White Elephant.
Instead, we learn this week that a further application has been made to turn the Knights Building into an educational institution, and for the construction of an administration building and yet another education building as a wing to the Knights Building. And inevitably, there is a request for excavation to create underground parking for 180 cars, with student accommodation above it and a ground level car park to accommodate 41 cars.
All these buildings, all these parking spaces are for whom exactly? This particular case goes beyond silly because it is downright unacceptable to keep allocating public space and allowing the construction of more buildings for a laughable number of students to rattle around in.
Silly elections
The recent local council elections have produced one of the most bizarre anomalies I have ever seen. So, you can contest the elections at the age of 16, but if you happen to obtain the greatest number of votes, tough luck, you will not become Mayor because a Mayor has legal obligations which are only possible when you are over 18. Obviously the idea of under age Mayors is very silly. Even vice-Mayors at that age is ridiculous, although that is being allowed. If a minor cannot become Mayor why even make it possible for him to run?
I have also always maintained that trying to bring down the age for certain things should not be tampered with. Legally, one becomes an adult at 18, so why are we determined to keep chipping away at it in certain areas, such as lowering the age of consent (which is not only silly but detrimental to young girls) and when it comes to elections?
The result of this silliness is that we ended up in a situation in Għarghur where 16-year-old Abraham Aquilina obtained one and half quotas, but had to step aside for the person with the second highest number of votes to become Mayor. Maybe it says a lot about the electorate that a young teenager was their first choice to run their local council, but it also points to the lack of logic in the minds of those who thought up this whole "16-year-olds can run for office" harebrained scheme in the first place
Silly television
The future of the PN has never looked so bleak. "Should he stay or should he go?" has been the running theme even before the recent devastating election results, but now Adrian Delia's position seems less tenable than ever. The decision of what to do next is a serious one and should be taken with the utmost gravity after proper debate within the party's internal structures.
Where it should not be debated is on Xarabank – and yet here we are, folks. The Opposition leader has decided that it's a good idea to go on the country's rowdiest programme in order to lock horns with several of his adversaries. Step this way, ladies and gents, welcome to the next media circus where boos and wild clapping are guaranteed. I'm sure the producers are rubbing their hands with glee at the thought of the numbers who will be tuning in to watch this Colosseum-style broadcast. For many people this will be something right up their street. For others, it is one more reason to bury one's head in one's hands at the depths to which political discourse has sunk.