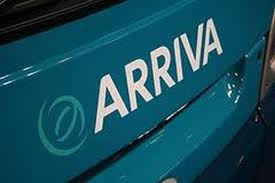 Arriva announces that all articulated (bendy) buses have been temporarily withdrawn.
ARRIVA shall use its best endeavours to ensure the continuity of service on all routes and limit disruption. Meanwhile, a transport operator has been subcontracted as a temporary measure to provide replacement vehicles and help ensure a satisfactory level of service.
Arriva advises customers that subcontracted vehicles will not feature its standard bus livery. Drivers of these vehicles will not be able to sell tickets so customers are advised to purchase their tickets off-board from ticket machines, street sellers or Arriva ticket booths.
Arriva continues to collaborate with the Ministry and the regulating authority in order to achieve a public transportation system that meets legitimate passenger expectations and that is aligned with Government objectives.
More information will be available on Arriva's website www.arriva.com.mt or by contacting Arriva's Customer Care Centre on 2122-2000 or [email protected]