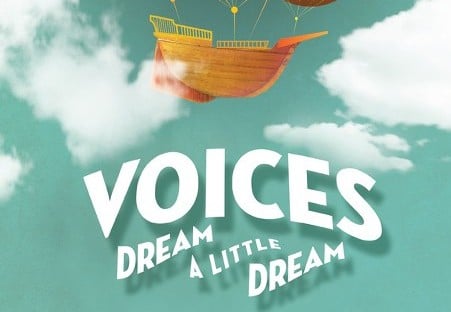 From stage fright to quirky rituals to rehearsing in the shower, Josanne Cassar speaks to a few  of this year's soloists who will be performing in VOICES – Dream a little Dream
Alexia Curmi
Number of  family and friends in audience? About 35
"I used to suffer from very bad stage fright. For my first ever solo in VOICES I walked out with sunglasses because my theory was… well if I can't see them they can't see me. But then slowly I started to get used to it. It's a terrifying feeling walking onto a stage with so many people watching. I do have a lot of rituals. It's two isla moos, a bit of practice, a cigarette, then some warm water with honey and whisky and cinnamon, more isla moos another cigarette and one more isla moos just before I walk out.
The first time I was given a solo, I felt  a mixture of excitement, nerves and pride. I was very happy that someone thought my voice was good enough to be able to sing a song like that…my first solo was I'm out of love by Anastacia.
I keep coming back to VOICES because it's such a massive family vibe, everyone is in a good mood, and everyone is trying to help the other person out. It's just fantastic to see so many people from so many walks of life coming together for a common goal- to give people a fantastic show.
When it comes to rehearsing my song, it's never OK for other people to listen to me until I think it's perfect.. and that takes a while. So I never rehearse in front of anyone. I practice in my room with a bottle of water as the microphone and when I'm satisfied I stop."
Cheryl Camilleri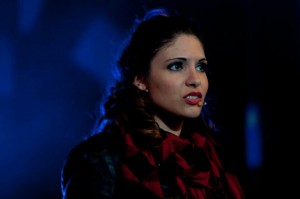 Number of family and friends ?  Well, many of my friends from the Oratory will be attending, along with family members, so it's REALLY difficult to say!
"I don't really suffer from stage fright –but then again I've never performed before an audience as large as I will be doing this year, so it's too soon to tell. However I always make sure that I've got some water handy, I always say a prayer before I step onto the stage, and I go over the song by myself a few times just to make sure everything is 100% ready.
When I found out I'd been given the solo I was ecstatic! I couldn't believe that I was being given the amazing opportunity to perform a solo during such a well-known concert along-side all the other brilliant soloists! In fact, I'd like to take this opportunity to thank the committee members for having so much faith in me as a VOICES  firsttimer.
One of the reasons I auditioned for VOICES was because of the idea that so many people were using their talents for such a marvelous cause. Voluntary work is something that is very close to my heart – I am a Volunteer at the Salesian Oratory in Sliema – so I'm very honoured to have been given the chance to give back to society through my talents.
I'll sing anywhere and everywhere, so the place is irrelevant, but mostly I practice in my room or in the car (much to the amusement of other motorists). As for whether or not I mind having an audience, I'm usually heard unknowingly (due to my loud voice and small home) so my family always manage to get behind-the-scenes access somehow. However, I always ask the honest opinion of family members and friends when preparing for a performance.
Gianni Selvaggi 
Number of family and friends in audience? Hopefully, a lot. I don't really know the exact figure, though my family and some friends have already booked and took leave for the night that they will be coming.
"I don't think you can ever conquer stage fright entirely but you can make it easier. I usually have some water before going on stage and I like to stay in a silent area for the five minutes before going on. I have a lucky fedora hat that I usually perform with; I'm much more relaxed with it.
This will be my second VOICES but it's the first time I have been given the opportunity to be part of a solo. It's so exciting and flattering to be entrusted with such a great opportunity.
Many reasons pulled me back for another year with the choir. The unity, the beautiful harmonies, the adrenaline rush one gets after starting and ending each song in every show, but most of all, the reason why the show is being held: the beneficiaries. It's magical to see the smile on their faces, and to be sharing it with another 200 members is breathtaking.
I practice my song in the car and shower, but at the moment it's been mostly in the car on the way to work in the morning, the way back home, and driving to rehearsals."
Melissa Caruana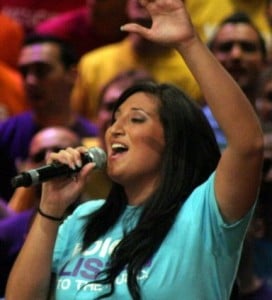 Number of family and friends in audience? Around 35 I guess, sometimes less and sometimes more
"How do I overcome stage fright? I breathe! But it only starts working after the first chorus.
My first solo with VOICES was when I was 16! I was so excited and very proud of myself to be given a solo out of so many people with fantastic voices; it actually helped my self-esteem and I started believing in myself a bit more, but most of all I was honoured to be part of such a great cause and to help others by doing something I love
I guess I keep coming back because I know that all the sacrifice we do during the summer months is all worth it for the good cause
I rehearse ALONE, mainly in the car when I'm driving – it's a great show stopper at traffic lights!"
Claire McCartin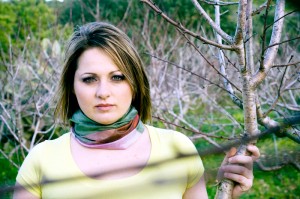 Number of family and friends in audience? Around 50
"I think you tend to overcome stage fright gradually once you perform many times. The butterflies are always going to be there, that's because I obviously want to give a good show and please the audience, especially the people I know. My rituals are a good warm-up and not to eat a long list of no-nos. I also have to make sure that I am comfortable in what I am wearing.  I have no superstitions, I don't believe in them. But I am sure my Mum is guiding me from up above so I do ask her to keep an eye on me while I am out there so that all goes well.
My first solo was in VOICES some years back. I felt happy that I was chosen but scared too… of not doing a good job, of my voice cracking with nervousness, of letting down the people who chose me for it, of not remembering my lyrics. The list is endless.
What keeps me coming back is my VOICES family. The sense of togetherness and the goal of raising funds for charity doing something I love.
I rehearse regularly in the car, but for a good rehearsal I usually choose my vocal studio. I like being on my own but when I think I have rehearsed enough I don't mind having an audience who can give me honest feedback".
Daryl Ebejer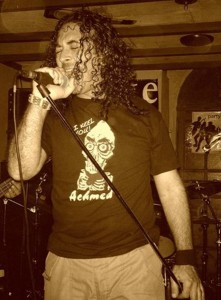 Number of family and friends in audience?  I have no idea. I've sent an invite to many people like I usually do when I have a gig with the band but have no clue who will turn up. Of course, close family members will be attending otherwise I will disown them.
"When it comes to singing, I haven't had stage fright for a while now. I had stage fright when I was with a theatre company and we had a medley of songs in which we had to sing, act and dance. I'm comfortable with the singing part, not too bad in acting but DANCING!? I was really nervous! Another time was when I was part of a choir that sang during the Beatles Philharmonic Tribute  at the Royal Albert Hall in London. This was just after my first VOICES experience and I thought I would be at ease singing with  a choir but on the night I recall feeling overly excited and nervous as we made our way to the stage.
I usually sing during gigs with my bands and it is totally different from VOICES in the sense that you prepare yourself for a whole gig rather than for a song, so before we start I usually try to do a quick warm up. Most of the time the only quiet place available is in the gents! So I do get some odd looks. I also go through the lyrics mentally if there's a particular song that I'm not too sure of. As a superstition I always wear something from my favourite football team, be it socks, a wristband….anything!
This is my second experience in VOICES. The first time round I was also selected for a solo. I was part of the team that sang Everybody Hurts during the Listen To The Music concerts. I was obviously very pleased to be selected for the choir and to get a solo part made it more exciting. Even though I have been singing for many years, I knew that,joining a big choir like Voices would be a totally different challenge for me and I was really looking forward to it. The first few rehearsals I was totally lost and confused! I was used to singing only as a main singer and hearing all the different voices made me feel lost. I was encouraged by my new friends in my voice group (high tenors).They told me to relax and in time I will get used to it. One of them suggested that I stay right in the middle of our group so I don't get too distracted by the other voice groups. That did the trick! I got more comfortable and more sure of myself and was looking forward to the concerts, which were an amazing experience!
Two years ago I set out on this experience with the frame of mind that I'm doing this for experience's sake.
I thought this would be a one off and that I'll go back to concentrate exclusively on my singing with my band. However I was totally blown away by the experience. Sure IT IS hard work and there are many long, sweaty hours of rehearsals in summer and especially during production week but as they say you reap what you sow and what I got back in return for all the hard work is an amazing experience where I learnt what team work is really all about. I've made friends with many talented and altruistic people and went home with lots of memories that I will cherish forever. The moment that all of the meaning behind Voices struck me came when we had our dress rehearsal and many of the beneficiaries were our guests. That really struck the right chord because we got to see up close the people that were going to benefit from all our hard work. I consider myself lucky that I was born able to sing. There are many who wish they could but unfortunately they can't, so using my voice to give something back makes up for the times I feel bad about myself.
I rehearse whenever and wherever I can, mostly in the car though. Traffic does have its benefits during the months leading up to Voices!  I have my mobile and mp3 player which are handy when I'm at work. When I started off rehearsing the solo song I wanted to be alone so I could concentrate and get it right but after a while I  would just sing it at home where everyone can hear. It's not a problem; we are singing in front of an audience after all. Hopefully it will be a full house on every night."
Martina Farrugia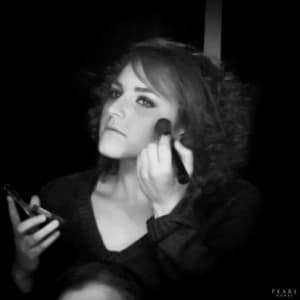 Number of family and friends in audience?   I know it's a pretty good number.
"I get over my stage fright by breathing in and out repeatedly and pacing the floor. I usually say a prayer to God and drink water to keep my throat moist.
I'm feeling extremely honoured to have been given this opportunity to perform a solo, as Voices and the meaning behind Voices has started to really mean a lot to me. It's pretty overwhelming in a positive way of course. In all honesty I can't wait to get on that stage.
Having joined two years ago as part of the choir I said to myself I'll do it all over again in a heart beat. To be able to use your gift and talent for a good cause is utterly remarkable. I enjoyed every second two years ago and I'm enjoying every second this year too.
I rehearse in the corridor because I can hear myself better there. I usually sing alone but I can be heard all through the house. When I need someone's opinion I generally don't mind having them present."
Petra Micallef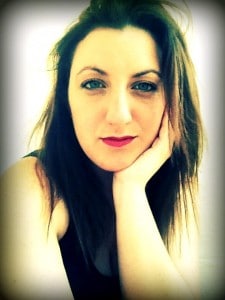 Number of family and friends in audience?    I'm hoping all the people I want to come, will do so. Possibly around 35 
"I call my stage fright "audience fright". I am usually extremely nervous until I see a positive reaction from the audience. To calm myself down before the performance I usually jump around and move all limbs to release the tension, or have a whisky
My very first Voices solo was in 2004 and I remember having what felt like, a slight heart attack. I was so nervous, I even found walking on stage difficult.
I stopped Voices for a few years as I went to study in England. So I only stopped because I wasn't in the country. Now that I'm back it seemed natural to join again. 
I rehearse in my room in front of the mirror obviously. I've carried out this ritual for as long as I can remember. I know people are hearing me but if someone walks in, I freak out. "
Justine Odom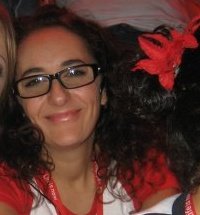 Number of family and friends in audience?     Oh so many I can't count. 100 maybe more. I don't even line up for tickets any more. There are too many of them. They get their tickets online now.
How do I overcome stage fright?   Good question! If you learn of any tricks pray tell. More than being scared it is super excitement. It all depends on where I'm singing and whether I've sung the song in public before. It's just until I've broken the ice. I'm not at all superstitious but I do pray before every performance. I thank God for the talent and opportunity, I ask Jesus to help me use them well and the Holy Spirit to give me the courage to sing with gusto, the wisdom to remember my lyrics and inner peace to overcome the butterflies. Before going on stage I run through my lyrics in my head and try to sing the song once at full voice.
It is not my first solo but my first one withVOICES. I am super excited and wary. I so want to do a great job. I feel very blessed to be chosen. It means so much to me. I feel like I've won the lottery. I hope my performance is one VOICES can be proud of.
The spirit of VOICES is indescribable. You have to experience it first-hand. We are like a family with our ups and downs and ins and outs but all pulling in the same direction. It's hard work and takes lots of dedication but I wish all hard work could be so much fun. Rehearsals are great. We have such amazing directors. After the euphoria of performance nights the emptiness, when it's all over, hits hard and already you find yourself looking forward to the next edition.
I rehearse anywhere at home.  I don't mind if my family is there listening…..but they do! My children hear the song so many times, they end up shutting their doors to it. Having said that, they are all very supportive of me."
Voices "Dream a Little Dream" will take place between the 3-7 and 10-14 October at 7.30pm at the Mediterranean Conference Centre. The performance of the 7th October will be a matinee, starting at 3.30pm. 
Tickets can be purchased from the booking offices at the MCC and the Manoel Theatre at the following prices: Balcony €15, Stalls €22, Dress Circle  €28.
Booking office opening times are Mon – Fri 10am-1pm & 5pm-7pm. Sat: 10am-1pm (closed on Sundays and public holidays). You can also purchase tickets online  from www. mcc.com.mt .
The Voices Foundation would like to thank all of its sponsors, namely the Vodafone Malta Foundation, Kinnie, National Lotteries Good Causes Fund, Island Caterers, The Point,  Malta Airport, Martini by P. Cutajar & Co. ltd, San Michel, NOVI chocolates, Institute of Computer Education, Studio Seven, The Sound System, Nexos Lighting Co. Ltd,