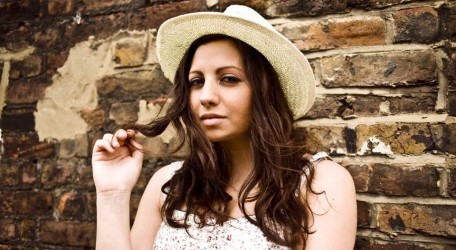 The idea of being a professional musician usually conjures the image of a singer or someone who plays a particular instrument. However, singer-songwriter and guitarist Dana McKeon takes this to a whole new level. She is Malta's international beatbox pioneer and specialises in the art of vocal percussion, whereby one makes use of their lips, tongue, vocal chords and larynx to create musical rhythms, drum beats, melodies and the imitation of various instruments – hence the term 'human beatbox'.
Although vocal percussion is a relatively new musical concept on the island, 23-year-old Dana has developed from a self-taught musician to a world-class beatboxer and international performer over the course of just over 3 years. She became the first-ever Maltese representative at the 2012 World Beatbox Championships last March, where she competed in the female competition and went on to officially achieve the #5 spot in the world beatboxer rankings. In August, she received a last-minute invitation to participate in the UK Beatbox Championships, due to the fact that she has been based in London for the past 6 months, and won the 2012 Female Vice-Champion title when she finished runner-up at the competition final.
These successes are a result of Dana's determination and years of hard work. Her ventures in the international music scene got a boost when, after graduating as a physiotherapist, she decided to pack her bags and head off to London, the European mecca of music, to focus on her passion for music on a full-time basis. Since February, she has been performing at numerous events and festivals in London, as well as recording her original music with top producers.
Dana's performances are unique, even to foreign audiences, and have already caught the attention of quite a few big names. Her vast range of musical tastes and her ability to fuse her skills with so many styles of music make her stand out as a breath of fresh air, while her vocal percussion techniques and synchronized multi-instrumentalisation highlight her individuality.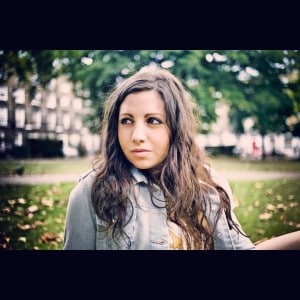 Dana's debut as a solo artist in Malta came about while she was studying at University. She's not your everyday musician and her versatility in terms of genre and interaction with other musicians quickly became evident throughout her local performances. Her acoustic gigs set the tone for an intimate musical affair, while she turned up the volume during large-scale performances at events including MTV Malta Music Week, The Malta Music Awards, The Bay Music Awards, Notte Bianca, The Farsons Great Beer Festival and Campus Fest, both with her bandmates and in collaboration with local acts such as No Bling, Southville Dancers and Sarsaza Percussion Ensemble.
Overseas opportunities haven't been lacking for this ambitious young woman. In fact, she already has performances in countries such as Germany, Sweden, Finland and the UK under her belt. In June 2011, Dana became the first female beatboxer to sign a non-exclusive contract with BEATBOOK – Europe's #1 Beatbox Booking Agency through Beatbox Battle ®. Moreover, her beatboxing has featured in two of the world-renowned Beardyman's concerts and also brought about the opportunity for her to beatbox for Bruno Mars after his concert in Stockholm (http://www.youtube.com/watch?v=byNkbHeprNY) and for The Voca People following their performance in Malta earlier this year. Recently Dana beatboxed and was very well received at an event attended by Rihanna's entourage, where the superstar's backing singer also performed.
Dana has now set her sights on taking her music to the next level, and is keeping busy working on original audio and visual recordings, as well as performing regularly in and around London. Her increasing popularity in the city is constantly bringing bigger and better opportunities her way as she continues to build momentum and make waves in the international music scene. This young, innovative artist's pursuit of a highly sought-after dream is well underway, and with her combination of raw talent and determination, there's no telling where she's going next.
Keep posted via: www.facebook.com/DanaMcKeonMusic