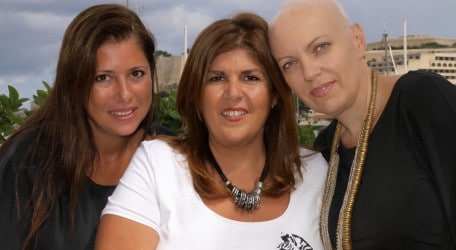 Pictured above: Francesca, Moira and Sue: the three formidable ladies behind  Are you being served? Photo by Michael Camilleri 
From recommending reliable workmen to finding the right kind of wall paper. From wheel alignment to a fixing a broken iPad screen. The Facebook page Are you being served (RUBS for short) was opened three months ago and with almost 3000 mostly female members, it has quickly became an invaluable network for those looking for a specific service. Recommendations and complaints are posted equally with a view to encouraging better customer service
Josanne Cassar speaks to Moira Palmier, Francesca Bianchi and Sue Caruana to find out how it all started
AN IDEA IS BORN
Moira: Credit should go to Francesca who during the semi-final of the popular Eurovision song contest, created an open group called Eurobitchin (which is still present on Facebook) so that we could all follow the event together. 700 people joined her page, me included and we had a blast of an evening commenting, criticising clothes hair and make up. I was looking forward to watching and supporting Kurt on her page for the finals, but since she had a wedding she couldn't do it. In her usual calm way, Fran said "why don't I make you an administrator and you can take over the page tonight?"
A few glasses of Prosecco later I accepted – don't ask me what happened that night because news of the page spread and another 400 joined.  The next day I told Fran 'we have 1100 people in a page for just two nights, we have to do something with it'. So after a few calls we decided to start a page of recommendations. Initially, we thought of going undercover to find out about customer service, however once again Ms cool, calm and collected said, "shall we call it Are you be served?"  And of course I loved the idea. We felt there was a real need for this service and with so many who were people available, and willing and able to talk discuss things with total strangers, we felt it could work. It was indeed a big eye opener.
Francesca:  Moira and I really enjoyed our brief Facebook  partnership and thought that together we could create another group, Moira suggested a customer recommendation/complaints page and I instantly thought it was a brilliant idea and something very useful since there is nothing of the sort available anywhere else. We were totally surprised by the response and the work involved, so we realised that we needed to rope in another resourceful person – Sue Caruana was our obvious choice.
FULFILLING A NEED
Moira: Part of me felt there was  a need for this page and it would catch on, and another part of me thought it is such a simple solution it should have been around already, so I don't think I fully expected it to take off.
Francesca: Many times on peoples' FB walls one sees complaints or recommendations about restaurants or electricians etc, however there was nothing specific where people could actually air their views and discuss these services or disservices, in a contained friendly environment.
Sue:  I think that the need which this page fulfilled is immediate gratification. You post a question and get an answer, and the answer comes from a pool of people who have tried and tested the service or product.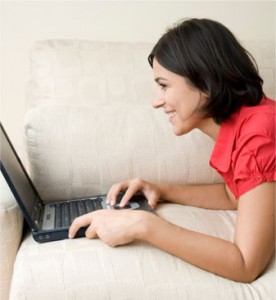 DID YOU EXPECT SUCH FEEDBACK ? 
Moira: I can't say I am surprised with how well-informed women are, we multi-task we run around we ask questions. I love hearing about new stuff too and am always pleasantly surprised with the amount of different answers if anything. In my opinion this page has become such a success thanks to all the resourceful members, without whom this page is nothing.
Francesca: We hoped it would catch on, however the thing that has impressed me most is the fact that there is not one question that has not been answered by either one of the group members or the administrators. Everyone is so resourceful. I was not surprised by the answers and the resourcefulness of the members, what surprised me was the amount of questions people started asking. We seem to have become the first place people visit to inquire about everything and anything. This  is was what took me by surprise.
Sue: Yes, I did and I think that in winter the page will grow even more. The fact that it has taken off so well in summer when most people spend their time at the beach and going out is an indicator of what is to come. I think that the page has an interesting future ahead and many opportunities. Each person's life is made up of daily needs and events and experiences; pool in these resources/experiences and you have a wealth of information based upon experience.  As we have seen, women in Malta are very up to date with what's good and what's not, who gives good service and who doesn't.
A NEW TWIST ON CUSTOMER CARE
Moira: I was pleasantly surprised when businesses were prompt to rectify complaints; there were others who had to be notified. We did inform a couple that their business was being bad mouthed and we try to be fair to both sides. I think we try to think of our page as a platform to air our opinions. I hoped more then expected that they would respond and it's great that 98% have in fact responded.
Francesca: Personally, I didn't expect that businesses mentioned were so aware of our page, and am always still very pleasantly surprised when the owners or managers of businesses that receive complaints or recommendations step in. This proves to us the power of people and the importance of 'word of mouth'. Our members have made this page what it is and we have to thank them for using us as their platform for information. We hope that with our help customer service and after sales services in Malta continue to improve for the benefit of all us.
Sue: I didn't expect the response to be so positive so fast but am really pleased that businesses are enthusiastic to rectify complaints and that they are interested in following what their customers feel and think. Customer service is what this page is all about, it is the ethos behind it all so if a customer gets a positive solution to an issue and a business gets an opportunity to rectify, I think our objective is achieved. It's a win/win situation.
PROMOTING PRODUCTS
Francesca: I will leave this question to Moira, as she is the "Queen of the Proms".
Moira: I love the promotions. I love finding a great product or service and recommending it. The idea came along in the first week when someone actually asked me if we would be willing to talk about their products. So this got me thinking – we suggested that someone give us a chance to promote things our way as we did not want any direct advertising because then you become like everybody else. A company donates products to comment on them and all the members have to do is put their name down if they are interested in that particular product or service. There are no catches, no money involved, we just launch a promo and collect names and get feedback.
Sue: We wanted to give something to our members and this was a good way of doing it. They are just a side line to keep our members interested, excited and rewarded for being there.
THE DIET DIARIES* 
Moira:  This was Sue's brainchild.  She got Transforma to back her on a daring type of diet, which she accepted and we brainstormed and thought OK we should all go on a diet.  Of course me, being the one who needed it the most, was not over the moon but when Sue asked Daniel Petre and he agreed immediately to sponsor me I couldn't look a gift horse in the mouth. I found a sponsor for Fran and it all happened very quickly. My diet involves a weekly visit to Daniel, a weigh in, an in-depth discussion which is always interesting and a new diet plan weekly. In the first six weeks I lost 7 kg and considering it's summer and we're out and about, I must say I didn't expect to lose so much.
Sue: My diet was the Transforma food plan. It was a 40 day strict diet which involved a daily dose of HCG which made the body burn stored fat and also killed any hunger pangs. I lost on average, 400 grams per day and in total 10 kilos over the six weeks. My diet is a controversial one, with many people saying it's bad and has side effects and so on. All I can say is that I never felt better and healthier then when I was on it. I had no tummy pains or cramps, and I was full of energy. Now that I'm eating normally again, I suffer from wind, gas, lethargy and need to cut way back on carbohydrates for good as they don't agree with me. For me, and I say for me, it was the best diet I have done with fast results and I would do it again if needed.
Francesca:  As you know we had three completely different diets going on at the same time. Sue's was the strictest and therefore the one with the quickest results. I could never dream of even considering doing something like that; I need my daily dose of carbs, protein and good fats.  Moira's is again very different and one that I could probably stick to if I was at home and in my usual routine, however I find that I usually go on a diet for a few months, lose weight and then just go back to my old bad eating habits. What I really needed was to change my mind set . The plan I am following should achieve this and so far it has been working. The fact that my nutritionist insists that I have to have a very balanced diet which includes a large percentage of good carbs, plus loads of fruit and vegetables, has made it much easier for me to stick to and instead of reaching out for a chocolate or an ice cream, I now have a banana or an apple. Having spent most of my time abroad this summer, living on a boat inGreece, I was not in an ideal place to lose weight. Having said that, usually after a summer away, I always come back having put on between 3 – 5 kilos. With Marianne Caruana Turner's nutritional guidance I have managed to lose one kilo and keep my weight consistent even while on holiday therefore in reality it's almost like I've lost 5 kilos.  Also thanks to Francesca Scerri Rizzo and her amazing Ultratone machine my skin is really well toned and cellulite free so all in all I feel great, and my clothes are all still fitting me very comfortably, which to me is the best measure of whether an eating plan is working.
THE CYBER WARDEN 
Moira: I spend a lot of time monitoring and try to read everything but sometimes some things do slip in through the net. Between work, and beach and shopping I always pop into the page.  Before I used to play a lot of Facebook games, now I use FB to chat and monitor.
We opened another page The Salott to keep RUBS as the main page for recommendations, but we needed a page for the members to carry on chatting, to post events and charity announcements and general chit chat.
The Kcina was opened when we realized how many people love to eat and cook and share tips. We have more plans for this virtual  'Maisonette' which we are building slowly but surely.
Francesca: Once again I have to give Moira most of the credit here, her passion and love for this page know no bounds. As I said I have been away a lot and without Internet so I have not been able to monitor the page as much as I would have liked to, but yes I am totally glued to my PC every free moment and I hardly even go to my home page but seem to be stuck on RUBS, The Salott and The Kcina, and looking forward to opening more rooms soon.
Sue: Moira has done most of the work over the last few weeks as I haven't had much spare time. But the pages have altered my life in that if I log on a few times a day I feel guilty. When I go out people mention the page and give feedback and they ask about my diet, so I do feel under pressure to keep off the weight as I'm being watched, so to speak. I also feel very proud and honoured to be part of it. I was invited in as an administrator by Moira after the page was originally set up. I love that people like it so much and feel as proud of RUBS as I do of my own business. I think that the bigger the page becomes, the more my life will change because I will spend more time on it and it will become more important to me.
*Before embarking on any diet you should take advice from a qualified medical professional
.