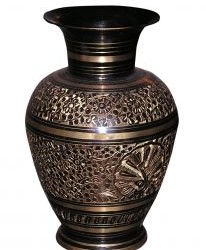 Does the thought of being buried six feet under freak you out? Would you prefer to be cremated instead? Although cremation is not yet available in Malta, Josanne Cassar speaks to a few people who explain why they would choose this option to bow out, if they could
Although no one likes to dwell on death, going to other people's funerals usually forces us to deal with the issue of how we ourselves would like to be buried. The topic of cremation has been bandied about in Malta for many years, especially since the land available for new graves is limited. Each time, however, the conclusion is that building a crematorium is not feasible because there simply isn't an adequate demand. Like other sectors in Malta, the small size of the island means there is not a big enough 'market'.
There are also a few misconceptions – contrary to popular belief, the Catholic Church is not 'against' cremation, but for its followers, it stipulates that the ashes should be buried in an urn within a consecrated grave or placed inside a mausoleum. As one Catholic newsletter from America has wryly pointed out "You can't store Grandma on the mantel or scatter your father's ashes across the 13th green of his favourite golf course."
The current Code of Canon Law states: "The Church earnestly recommends the pious custom of burial be retained; but it does not forbid cremation, unless this is chosen for reasons which are contrary to Christian teaching".
When I contacted the Maltese Curia about this matter, Dun Anton Gouder confirmed:
"Once the body is cremated, the Church does not specify what the family has to do with the ashes provided that the remains, even cremated, be accorded proper respect as befits the dignity of the human person and of baptized Christians. However, in paragraph 254 of the document DIRECTORY ON POPULAR PIETY AND THE LITURGY – PRINCIPLES AND GUIDELINE, December 2001 we find: "In relation to such a decision, the faithful should be exhorted not to keep the ashes of the dead in their homes, but to bury them in the usual manner, until God shall raise up those who rest in the earth, and until the sea gives up its dead (cf. Apocalypse 20, 13)". As a general rule, it is greatly to be preferred that the funeral liturgy take place in the presence of the body of the deceased prior to its cremation."
So why do some people prefer cremation?
Diane Borg
"My aunt was a Catholic nun based in the UK. She was cremated and her remains buried in the nun's section of the cemetery over there, so I know that Catholics can definitely be cremated. I was OK with the idea of a cremation until I went to the service and I found it just as awful seeing a coffin being transported through a curtain… it was almost spooky. I found it unsettling and comical at the same time, but of course I was also dealing with my aunt's loss and was trying to be mentally/emotionally 'present' through it all in a way I had not been for my mother's funeral.
Ultimately, cremation is a cleaner way to be disposed of and there is none of that awful stuff I had to endure when they needed to clean out the family grave in Malta and I had to be present for that as a witness (I could not bring myself to look).
Even worse was when my mother was being buried – the guy slopped the cement around so violently that it splattered over my father's trouser leg and on his tie – it was doubly hurtful.
Either way it is always a funeral and always painful, but a cremation is a bit more clinical somehow, and that may help."
Audrey Komrij Jones 
"I'm terrified of cockroaches so the idea of having them crawl all over my corpse makes me feel ill. I'd definitely prefer to be cremated especially if it would mean that my family wouldn't have to go through the ordeal of a burial at the cemetery. I like the idea of cremation but I'd want my family to keep half my ashes and spread the other half in a place I love."
Deirdre Farrugia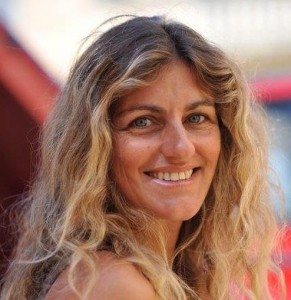 "I would hate to be buried; take my good organs and cremate the rest I say. In fact, I've been on the organ donation list for years; I certainly don't need them once I've hit the bucket, and if someone can benefit from my "bits" I can think of nothing better than to help someone. But burial… that just makes me cringe."
Tania Farrugia
"I've been telling my family for years to do this for me, so I wish it was available in Malta. Organs out first though, and I've already sorted that out. Frankly, there's something that freaks me out about being thrown 6 feet under."
Jackie Attard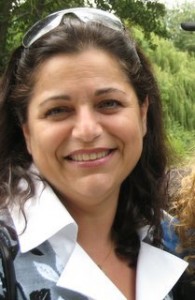 "Doesn't the Bible say 'dust to dust, ashes to ashes'? Cremation just hurries up the process! I'm all for it and wouldn't mind being buried AFTER being cremated. I always freak out at the thought of being buried and becoming bug food (sorry for the horrible description, but there's no better way of putting it!) and I'm really hoping that before I pop off, cremation would have started in Malta. I wouldn't mind being buried in the family grave after that."
Sue Caruana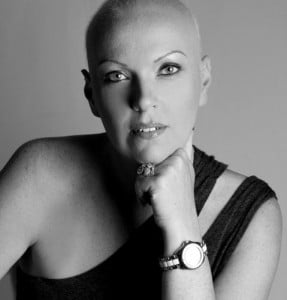 "We are not used to the idea of cremation here in Malta, but it makes sense when space and graves are so hard to come by. … a crematorium would be so much more civilised I think. But personally, I want to be donated to science to be of some use to some medical students."
DIGNITY IN DEATH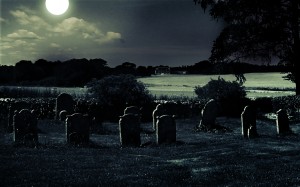 Talk of funerals inevitably leads to the undignified way in which graves are lowered into the ground. Here are some of the more upsetting anecdotes I've come across:
"Personally, every time I've been to Addolorata for a burial, it has been the worst experience ever. The barbaric way in which the tomb is opened, two messy, dirty men chuck the coffin in, and then cement it up like they were ploughing a field. They open as few bricks as possible and have no respect for the dead or the relatives watching." (Sue Caruana)
"Anyone who has attended a burial can vouch for the fact that it's carried out in a horrific manner. Only a small space is opened while the coffin is dangled in and shoved and kicked into place while the men doing the job (usually dressed in dirty T-shirts and cut off jeans) are shouting and muttering to each other. Then they seal the slabs with a broken old bucket full of cement with absolutely no respect or dignity. I'm not blaming them. I'm blaming the authorities. Private companies should be allowed to take over in order to raise standards. Funerals should be a respectful affair and the way burials are carried out simply adds to the trauma." (Audrey Komrij Jones)
"I too find the way the coffin is handled extremely traumatic. One time one of the guys jumped into the hole and started stomping on an old coffin to make room for the new one."
Do you wish to be cremated overseas?  Johann Camilleri. Managing Director Camilleri Funeral Directors International provides such a service
For the time being, cremation is only available overseas since there is no crematorium in Malta. Once we are engaged to carry out this service, there are certain procedures and regulations which need to be observed to be in conformance with EU health regulations and airline requirements.
The most important of these are:-
The body must be fully embalmed by means of formalin and saline injected into the main cavities and arteries.
The wood of the coffin used to transport the body must be of a certain thickness and cremation friendly (due to environmental reasons it cannot be lacquered or painted).
The body must be placed in a zinc or lead box which is hermetically sealed and placed inside the coffin in the presence of a health inspector.
The coffin containing the zinc or lead box and the body must be wrapped in an airtight PVC cover or enclosed in a wooden packing box.
A number of documents must be attached to the coffin including a certificate of death, a burial permit by the police, a certificate issued by the health authorities confirming that the process of embalming and sealing of the coffin is in accordance with local and EU regulations, a certificate of embalming and a certificate of identity confirming that the contents of the coffin are only the human remains of such and such a person. Translations and additional permits may be required for countries likeItalyand some other non-English speaking countries.
The coffin is then taken to the airport where it will be x-rayed for security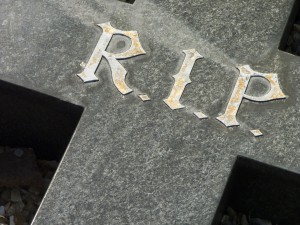 The procedure
Once the coffin arrives in the country where cremation will be taking place (normally in England since there are daily flights, less bureaucracy involved and we have special arrangements with the crematoriums outside London), it is collected by our agents in the area who will keep the coffin in their care at their chapel of rest, until the day of cremation.
In the meantime our agents would file the necessary paperwork with the coroners or the police, before requesting a date for cremation.  On the day of the cremation which would normally be between 7-12 working days from the time the body arrives in London, our agents would deliver the coffin to the crematorium where the cremation would take place either in the presence or absence of the family as may be co-ordinated accordingly.
In case there is no family attending, the ashes would be placed in an urn (like a small coffin the size of a high shoe box) and sent back to us by airfreight.
In cases where family are attending, the urn would be given to the family which they can then bring back with them on a flight as long as they hold the necessary documents proving the contents and identity of the urn.  The ashes can then be scattered in favourite spot (for burial at sea a permit is required), or buried alongside family at a designated grave).
This regulation may vary if the cremation is carried out in a different country but in principal the entire procedure is the same. For example, just a couple of weeks ago we organised a cremation in Berlin because the lady that passed away in Malta was a German citizen.  The relatives of the lady were not allowed to carry the urn on the flight with them and they had to send the ashes by airfreight to us.  Additional documentation and proof of where the ashes would be buried were also required.
Do you deal with everything?
Our company looks after all aspects of the entire arrangements from A to Z.  There is a lot of administration work involved and many permits are required.  However since we currently conduct about 20-30 cremations a year, most of the work is straight forward for us and we know exactly what documents and permits are required and where they need to be obtained.
Our experience gives peace of mind to the relatives since a missing a document may forbid a coffin from entering or leaving a country.  Apart from that, not having a reputable counterpart in the country of cremation may mean that the proper procedure may not be observed and the permit for cremation denied.
What is the demand?
Our company specialises in the international transportation of the deceased.  We form part of a global network of reputable and established funeral companies represented in over 300 major international airports worldwide. We co-ordinate approximately 10 international transfers per month, 20% of which would end up being cremated.
How much?
Prices vary drastically depending on the place of death, airport of destination, crematorium used, size and weight of the coffin and other wishes of the family.  For example a religious service locally or abroad, family attending the cremation, organisation of a reception, flowers, accompanying cars and other factors can influence prices drastically.  This is a very sensitive business which requires cases to be dealt with individually.
Burial at sea: Procedure and Requirements
Consent is required by a member of the family.
Request to Port Health Department and to Armed Forces as they will give the coordinates where the burial will take place.
A private boat can also be used especially if more than 8 members are attending including the Rev. Minister, if attending.
A special coffin for burial at sea is required including weights, full embalming of the corps.
The Health inspector will attend to confirm that the whole operation is done according to the Health Department regulations and also that the burial will take place as indicated by the Health Department and the Armed Forces.
Death certificate and cause thereof is required so the burial permit will be issued by the local police authorities
For more information visit website www.camillerifuneraldirectors.com