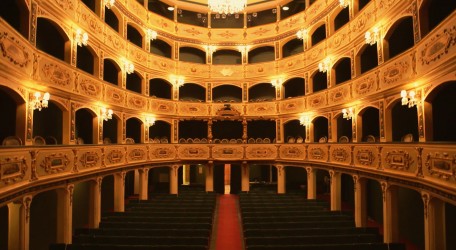 Video Featuring Valletta's Grandeur To Be Broadcast on French classical channel MEZZO TV
As part of its marketing and promotional strategy, the organising committee of the Valletta International Baroque Festival taking place in January 2013 is launching the Festival's official promotional video.
Produced by Maltese video company Pineapple Media, this video has been produced purposely to be aired four times a day for two consecutive weeks on French television station Mezzo TV, a popular station entirely devoted to classical music. It will also be distributed through various social media channels to further promote this Festival in various European and international markets.
The one-minute production, animated by the first movement of C. Ph. E. Bach's Flute Concerto in D minor, is in intended as a celebration of the grandeur of Valletta as a baroque city whose majestic churches, palaces and vistas will be acting as a natural backdrop to this Festival. The video in fact features some of the major venues that will be hosting the 16 day calendar of events of the Valletta International Baroque Festival namely Teatru Manoel, St John's Co-Cathedral and the Grandmasters' Palace.
Since 1996, Mezzo has become the international reference for classical music, broadcasting in 39 countries with a community of 16 million subscribers. Mezzo has become indispensable for the most discerning of music lovers while providing a source of discovery accessible to the less well listened.
The two week campaign on Mezzo TV is being supported by the Malta Tourism Authority office in Paris. In fact, the Malta Tourism Authority has recognised the potential cultural and tourism value that the Festival carries and has been supporting a marketing drive by promoting the Festival in the more important European markets such as Italy, France, the UK, Belgium, the Netherlands and Germany.
"Baroque festivals have a great following especially in northern Europe where people travel to attend to such performances. The Malta Tourism Authority immediately understood the vision and the concept behind this Valletta Baroque Festival and saw the great potential that it is offering from an incoming tourism perspective and this is why we decided to give our full backing to this new event," said the Malta Tourism Authority.