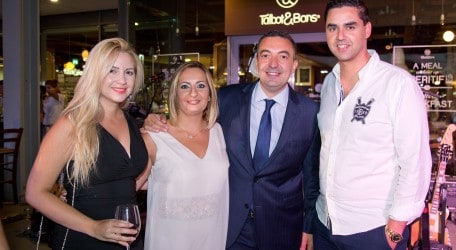 Five tastes have dominated the celebrations at Talbot & Bons at SkyParks Business Centre, Malta International Airport, Luqa, for their fifth anniversary on 17 July, 2017.
As with everything that the proprietors of Talbot & Bons do, there is an intense attention to detail and the five artworks of these tastes – sweet, bitter, salty, sour and umami (Japanese for yummy) – were displayed on easels at the venue. They are the work of five different designers at Pure Concepts Design, who were responsible for 'branding' the event.
Five years down the line, the initial concept of combining retail with catering has evolved but, according to Alan Mercieca Bons, one of the proprietors of T&B, "the basics are still the same. The outlet's interior reflects it and makes it more interesting. Each area of the outlet has its attraction."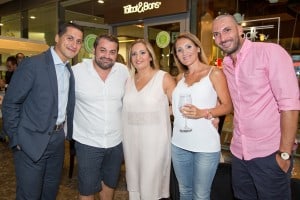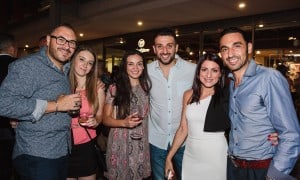 Although Alan has a background in catering, including a year's work experience in Scotland, for his wife Amy Talbot, who is a scientist by profession, it was her first experience in business and in her own words "turned to catering for passion".
Guests at the reception were treated to organic wines and soft drinks, and some of their 40 craft beers for which T&B has made quite a name for itself. Among the finger food were their speciality gourmet burgers that are so popular among their clientele. A fifth anniversary cake was cut at the end of the evening.
There was live entertainment by The Crowns, with Ozzie Lino also joining the gig, and among the guests were several personalities, suppliers, members of their families, friends and regular clients.
Talbot & Bons is open seven days a week from 6 a.m. till late with the kitchen open until midnight from Monday to Thursday and until 1 a.m. on Friday, Saturday and Sunday.