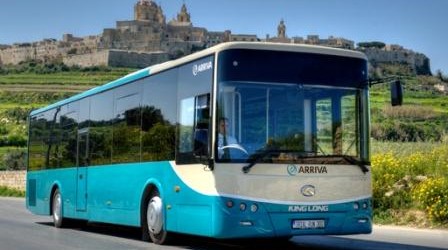 Arriva shuttle service in Mosta
Car-free day will be held in Malta tomorrow and is the perfect day to take a bus towards one of the numerous events that will be taking place around the Maltese Islands, particularly in Mosta, where Arriva will operate a shuttle service around Mosta between 9am- 11am during the event.
Arriva will also have a stand in Mosta, where visitors will not only be able to learn about Arriva and the extensive services it offers round the island, but will also have the opportunity to get their Arriva Savercard instantly and receive a gift!
Arriva's Savercard enebales you to save on both time and money, by giving you access to Arriva's 30 and 90 day tickets which are not available through any other medium. With the savercard you will no longer have to wait in the queue to buy your tickets, as you can buy time a long time before your journey and you'll be able to board much more quickly. Moreover, getting your Savercard is completely free of charge!