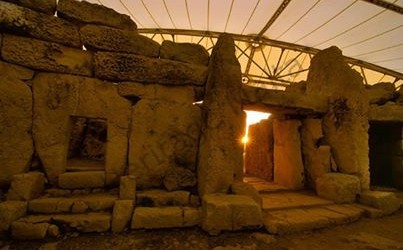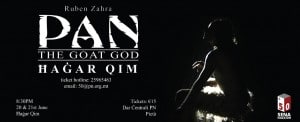 On the 20th and 21st of June 2014 the Ħaġar Qim Temples will celebrate the Summer Solstice with a contemporary performance featuring live music, dramaturgy, projections and light design.
"PAN the Goat-God" is the creative work of composer Ruben Zahra portraying the dark and complex profile of the primeval god. A unique opportunity to experience the Ħaġar Qim UNESCO World Heritage Site World as the backdrop and stage to an interdisciplinary performance.
Programme also includes: a selection from Musica Ricercata by György Ligeti, Syrinx by Claude Debussy, Il Ponte dei Sospiri by Alberto Colla and Chant de Linos by André Jolivet.
Ticket €15 / tel: 25965463 / email: [email protected]
Music & direction: Ruben Zahra
Video & light design: Austin Camilleri
Actor: Adrian Azzopardi
Flute: Federica Lotti
Violin: Nadine Galea
Piano: Tricia Dawn Williams – Pianist
Dancer: Arlette Mangion
Narrator: Manuel Cauchi