Pictured above: Ivan Grech, James Borg, John Schembri, Michael Perotti
A 30th anniversary reunion was recently held for the Form 5's of St. Aloysius College – the class of '82.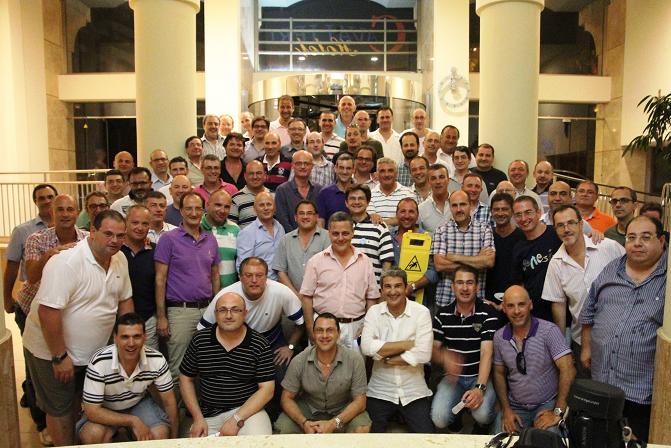 The day-long event, which was attended by over 70 people,  started with a morning Mass celebrated by Fr. Ray Pace SJ at the St. Aloysius Chapel . This was followed by a football match in the gym at College. The group then proceeded to a hotel in St. Julian's where they spent the whole day recalling old time school memories. The reunion ended with a BBQ in the evening.
Classmates from all over the world including the Australia, the UK, Ireland flew in for the event.