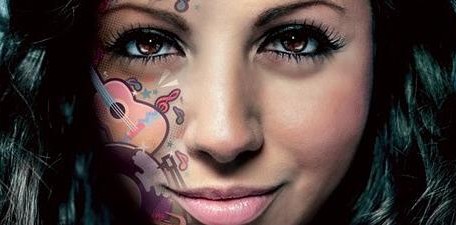 Pictured above: Dana McKeon
Do you want to know about the science behind the thrills and spills of the circus? Do you want to try out some fun experiments with comedians? If you want to know more about robotics and the science of beat boxing, then do not miss a spectacular evening at the City Entrance in Valletta, from 6.00pm onwards being held as part of Science in the City, European Researchers' Night.
The Malta Council for Science and Technology (MCST) will be hosting a number of activities ranging from an educational live comedy and discussion on water conservation to beatboxing sessions, a science circus act, and robotics at the City Gate Entrance.
Dr Ken will take the audience on a voyage of discovery investigating how performers make use of many scientific principles in their tricks and stunts, such as how jugglers use gravity, and how clowns use science to avoid hurting themselves. The two one-hour shows will be held at 8.30pm and at 10.00pm.
Maltese singer-songwriter & international beatbox pioneer, Dana McKeon, will be holding 15 min sessions to introduce the art and science of beatboxing to children. Apart from demonstrating and teaching the art of beatboxing, Dana McKeon will give further insight into the physiological and muscular functions used in vocal percussion.
A one-hour educational live comedy 'Meet the Scientists' by established artists Malcolm Galea and Joseph Zammit from More or Less Theatre, will feature interviews with different key characters in the history of science as well as interactive experiments with the young audience. The shows will be presented at 6.15pm; 6.45pm; 7.15pm and 7.45pm.
For the younger audience, Fonzu l-Fenek will be entertaining children with sing alongs and activities related to nutrition.  Other activities include demonstrations and experiments with food, making and tasting fruit and Fonzu's green smoothies, and a life size snakes and ladders game.
Children will also love to learn about the new robotics and how robots are programmed. The activity is supported by IMS Ltd (Malta).
The Science in the City festival—European Researchers' Night is supported by the EU's Marie Skłodowska-Curie Action of the Horizon 2020 (H2020) Programme. The event is organised by the University of Malta, Malta Chamber of Scientists and the Research Trust of the University of Malta (RIDT), in partnership with Karl Borg Events, Studio 7, Valletta 2018 Foundation, MEUSAC, Valletta Local Council, Malta Council for Science and Technology, Malta College for Arts, Science and Technology, Arts Council Malta, PBS, Notte Bianca, St James Cavalier, Lufthansa Technik Malta, General Soft Drinks with Coca Cola, Ta' Mena wines, and British Council.
The full programme and venue details can be downloaded in the coming days from www.scienceinthecity.org.mt