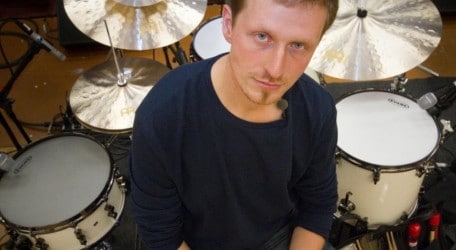 Hands-On Music Malta in collaboration with The Malta Arts Fund proudly presents Florian Alexandru-Zorn – an internationally acknowledged drummer, mostly known for his brush technique and groove playing. groove playing.
A three-day event, from 13 – 15 December, will feature two workshops and a master class with drummer Florian Alexandru-Zorn
The artist will give performance and talk/demonstration about musical concepts, techniques, groove and musicianship in the two-hour master class. The master class is open to all musicians – not just drummers.
The two workshop sessions, each four and a half hours long, shall focus on:
• Brush technique
• Voicing with brushes on the instrument
• Hand/foot techniques
• Groove playing
• Time playing and concepts
Limited seating of twelve participants in the workshop.
PRICES:
Master class: 20 EUROS  (to be held on 14  December)
2 Workshops: 55 EUROS (to be held 13 and 15 December)
Master class and 2 workshops: 70 Euros (all 3 dates above)
Students attending shall be awarded with a certificate of participation on completion of the three-day course, which will be individually addressed and signed by the artist himself.
For booking, please contact St James Cavalier on 21223200.
For more information: [email protected]