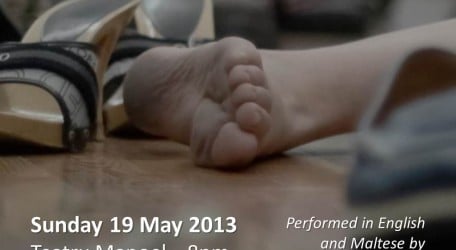 A theatrical piece to raise awareness about domestic violence.
One out of every four people in Malta, at some point in their lives, goes through some form of domestic violence. Pretty Lisa is a theatre project whose aim is to voice, out loud, the horrific situations victims of such abuse go through. The work has been devised and inspired by real stories narrated by women who have survived or are in the process of surviving these tragic experiences. This bilingual performance intends to challenge stereotypes that have been generated around this theme in the hope that it will encourage deeper awareness towards what constitutes domestic violence and to strengthen the hope for a way out for those who end up victims of such abuse.
Sharon Bezzina, Magda Van Kuilenburg and Daniela Vassallo will be interpreting the characters of three women with diverse experiences of domestic violence. Their ensemble piece of theatre will retell these dangerous tribulations through powerful physical imagery accompanied by their downright confessions.
Directed by Marcelle Teuma this play will be performed on Sunday 19th May at 8pm. Tickets: €12 in aid of Dar Qalb ta' Gesu, St. Venera (Shelter for victims of domestic violence).