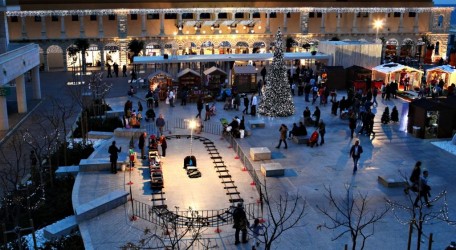 Pjazza Tigné is fast establishing  itself as the emerging location for retail and leisure in Sliema. With the recent opening of two new catering outlets, Pjazza Tigné's popularity as a shopping and dining hub has been further enhanced.
The new restaurants, Fratelli La Bufala and Cibo, offer excellent fare at very reasonable rates and have already established themselves on the local culinary scene.
Fratelli La Bufala's pizzas are prepared and cooked in a hand-built oven replicating the ones that have been used for the past 130 years in Naples. Specially trained, seasoned chefs from Naples ensuring a genuine dining experience for patrons. The Bufala chain has over a 100 outlets spread around Italy and major cities around the world, including New York, London, Barcelona and Berlin.
The other newcomer to the area, Cibo, is a new family oriented restaurant and pizzeria offering a varied menu at both lunch and supper. Stylish decor, friendly and attentive staff and generous portions are the hallmark of this popular new eatery.
Catering is not the only mainstay of this car free piazza; exclusive outlets and boutiques like Syl, Luisa Spagnoli, Mexx, CK and Paul & Shark line the square and draw in shoppers and fashion aficionados alike.
With these new operations now in full swing, the firmly established Cafe Cocionat trading briskly and a fourth restaurant in the pipeline, the car-free Pjazza Tigné's is now drawing ever closer to fulfilling its role as the vibrant heart of the Tigné Point development.
Pjazza Tigné is also playing host to a series of events and activities over the Christmas period including a Christmas market, Santa's village, a Children's Funfair, carol singing, live music, magicians, human statues and a Christmas train. Further information can be found on Pjazza Tigné's facebook page.