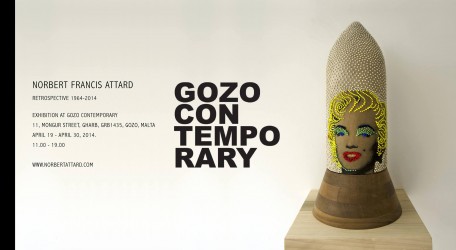 Norbert Francis Attard will be presenting a retrospective exhibition to mark the 50th (1964-2014) anniversary of his artistic career.
Artworks from his different creative phases will be on display. These include Attard's early paintings, drawings and lino cuts from the formative years, limited edition prints (including the Walled Cities, Mihrab and Kimono series) and abstract paintings from the 1970s, 80s, 90s, and photographic prints and sculptures, from his most recent conceptual phase.
The exhibition will also include a collection of books and catalogues on Attard's projects and a selection of collectible items for sale.
Date: 19-30 April 2014, both days included
Time: 11:00-19:00
Location: GOZO contemporary, 11, Mongur Street, Gharb, GRB1435, Gozo
Email: [email protected]
Tel: 79041051