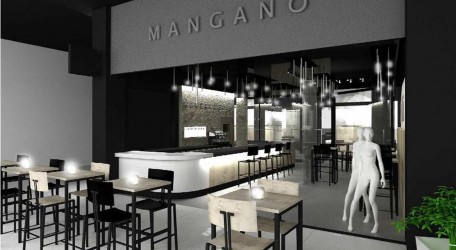 A new concept, the first of its kind in Europe, the Mangano Fashion Café, opens next weekend on Level 1 at Bay Street, St Julian's.
The Mangano concepts of passion, creativity and Italian flair are being combined with a cafeteria concept that opens for breakfast and early birds at 8 a.m., continues throughout the day offering cold platters as the clothes department becomes accessible from 10 am to 10 pm and then is transformed into a larger lounge bar with the closing of the clothes department, offering louder music, a DJ stand and service until the early hours of the morning.
With an investment of €300,000, the new Mangano Fashion Café continues the 'Made in Italy' success story that started in a garage in 1986 and has expanded to employ over 100 with outlets across Italy and franchised the world over.
Style is at the heart of Mangano's creative work. New trends are anticipated and personalised using imagination and inspiration drawn from all over the world, combined with sought-after atmosphere and an exotic touch.
Apart from Mr Mangano himself, who will be present for the opening on 22 December, a host of other franchise owners from across Europe will be in Malta to see the new concept store, spread over 141 m2 indoors with an added 20 m2 outdoors.
The current Mangano store will then become the Mangano Outlet offering last year's fashions at reduced prices, a concept found in many countries in Europe.
For more information telephone 2138 4421 or go to the Bay Street Facebook page www.facebook.com/baystreetmalta.