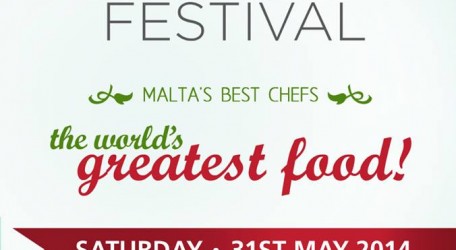 Following the enormous success of last year's event, the organisers of the Malta International Food Festival have planned an even greater and bolder event for this year's edition, being held in Zabbar on Saturday 31st May from 7pm onwards.
The Malta International food festival is being organised by over 100 volunteers from different organisations within the Żabbar community and it will boast 10 different stands offering food delicacies and mouth-watering dishes from across the globe. The visitors present during the festival can indulge in the extraordinary tastes of the French frog-legs, the German schnitzel, the unbeatable Italian Pasta, the world-renowned Spanish Paella, Chinese and Arabic distinctive cuisines, America's best dishes and obviously Malta's best known gourmet tastes. Desserts and surprises, together with live cooking shows and spectacles will be the order of the day.
During the whole event the patrons will be entertained with live performances on two different stages offering the likes of Malta's finest young talents as Gaia Cauchi, Frederica Falzon and Gillian Attard's 150 strong children's choir will hit the stages. Other local singers and bands and celebrities will entertain all those present for this magical evening.
Although the entrance for this festival is free, volunteers from Puttinu Cares will be collecting donations for their good causes, together with several actors from the popular TV Series Ċaqqufa, who will be present during the festival for photographs with the numerous fans.
Further information and constant updates on this event can be found on www.facebook.com/pages/Malta-International-Food-Festival