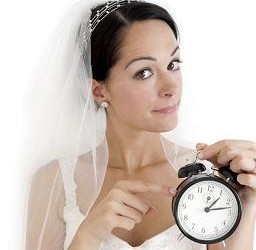 Are you ready to start organizing your dream wedding? So is Le Méridien St Julians Hotel & Spa. The contemporary 5 star hotel is opening its doors for its yearly display of prestigious wedding services. Visit Le Méridien in Balluta Bay on Saturday 25th of January from 4pm till 10pm or on Sunday 26th from 11am till 7pm and get the right inspiration for your special day.
Year after year, Le Méridien St Julians Hotel & Spa builds on its professional reputation as a wedding venue and catering provider, with successful yet very unique wedding celebrations. To strengthen its dynamic perspective and give a real feel of its venues, the hotel is indeed organizing its 4th consecutive wedding showcase. The showcase will include stands from reputed companies: Jigami hairdressers, Camilleriparismode, Floral Art, Boo & Co, John's Garage, Bow & Ribbon, 202 Jewellery, Tunin Entertainment, AV Warehouse, Cefai Formal Wear, Mark Cilia Photography, PartyGoods, Love is… and House of Beauty.
"We are delighted by the enthusiastic response of our wedding partners", explains Elyse Borg, Events Manager at Le Méridien. "Our showcase has become a key event in terms of wedding organization and our team is committed to make this year's edition another successful one. It is the perfect opportunity for future brides and grooms to taste the creative recipes of our kitchen brigade and to get a feel of our venues with breath-taking wedding set-ups."
Together with their partner 202 Jewellery, the hotel is also extending an exclusive wedding promotion: all the couples who book their wedding celebrations with Le Méridien during the Wedding Showcase will be rewarded with up to €500 towards the jewellery of their choice*! Le Méridien Wedding Showcase: because passion is in the details that really matter.
*conditions apply: contact [email protected] for additional information
lemeridienmalta.com/wedding_brochure
facebook.com/maltaweddings