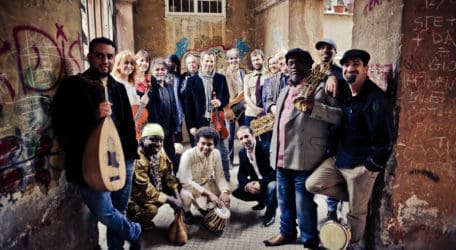 The biggest European multiethnic ensemble composed of musicians from 10 countries will be fusing their culture to speak one language through a one-time orchestral concert being held in Malta in aid of the Emanuele Cancer Research Foundation.
The Orchestra di Piazza Vittorio, which will be playing popular classical pieces with a unique ethnic twist, will be performing at the Manoel Theatre, Valletta, on April 24 to help raise money for cancer research in Malta.
Set up by President Emeritus Marie-Louise Coleiro Preca in 2017, the Emanuele Cancer Research Foundation is a tripartite collaboration between The Malta Trust (formerly The President's Trust), the University of Malta, and the Fondazione Terzo Pilastro Internazionale.
Ms Coleiro Preca said: "I am honoured that the Orchestra di Piazza Vittorio has accepted to give a performance in Malta to help our cause and effectively support and promote world-class cancer research by taking the lead."
The foundation aims to not only provide the necessary responses after cancer diagnosis, but also promotes research, which will hopefully help combat cancer and its attendant risks.
It also supplies much-needed equipment for research, and is working to provide the necessary facilities to support patients during the process of diagnosis, which all require funds this concert will contribute to.
Departing from the traditional music of each musician's country, the Orchestra di Piazza Vittorio fuses musical themes to reach a unique unprecedented musical experience. Memories and sounds, old and new, this orchestra will be playing with unfamiliar instruments to produce universal melodies – a voice for the world.
The orchestra of Piazza Vittorio is the topic of an award-winning film by Agostino Ferrente and it has played over 300 concerts in the five continents.
The film, which tells the story of this very unusual musical ensemble, will be screened at the Istituto Italiano di Cultura, St George's Square, Valletta, on April 23 at 6.30pm, where those interested will have the opportunity to meet the artists. Entrance is free
Meanwhile, tickets for the concert are available at www.teatrumanoel.com.mt.
This concert is being promoted by Fondazione Cultura e Arte and Fondazione Terzo Pilastro Internazionale and supported by The Malta Airport Foundation, Green Tube, Juanafil Consultants, Istituto Italiano di Cultura, Valletta Cultural Agency, the Malta Tourism Authority and the Ministry for Tourism.